Spring Cleaning Part 1: How to Clean Your Moulding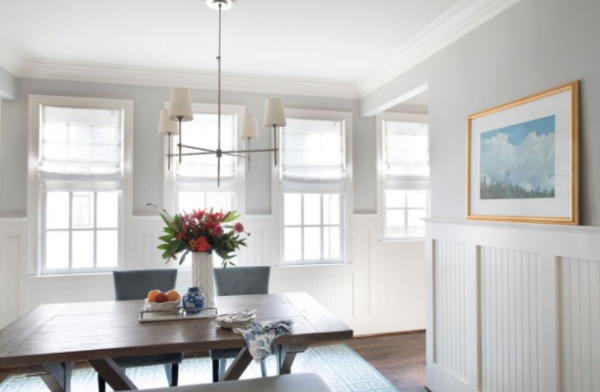 This week we're focusing on how to clean your interior moulding, whether it's on the floor, walls, windows or ceiling.
Beautify Your Baseboards
You probably clean your floors pretty often, but likely forget about cleaning the baseboards just above your floor. A lot of dust and dirt can accumulate on these baseboards and cleaning them every once in a while can make a huge difference. According to DIY Network the best way to keep your baseboards tidy is to follow a 4-step process.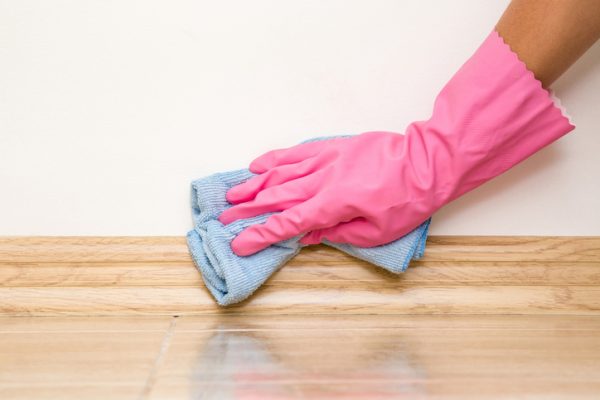 Vacuum the baseboards using the brush attachment.

Wipe the baseboards with a sponge or soft cloth that's been dipped in a mixture of water, dish soap and vinegar.

Using a cotton swab or toothbrush, clean the top of the baseboards, grooves of the trim and crevices between the baseboards and the floor.

Protect your baseboards from dirt by periodically rubbing them with a dryer sheet.
Check out the full article to get more baseboard cleaning tips.
Clean Crown or Ceiling Moulding
The thought of cleaning the moulding on your ceiling or top of your walls can seem daunting, but it's actually very easy. Better Homes and Gardens recommends first removing dust by using a vacuum with a brush attachment, feather duster or soft paint brush.
Next, you'll want to mix your own DIY all-purpose moulding cleaning solution. To make this you'll need:
1 cup ammonia

½ cup white vinegar

¼ cup baking soda

1 gallon warm water
BHG recommends pouring the solution into a spray bottle and wiping a small section of the moulding to make sure that it doesn't cause any discoloration of the moulding. After you clean each small section, rinse with water and wipe the moulding dry with a soft cloth.
Wipe Down Window Moulding
It can be challenging to keep the trim around your windows clean, especially because they are exposed to moisture, handprints, dirt, dust and grease. Luckily, doityourself.com has some simple tips to keep your window moulding spotless.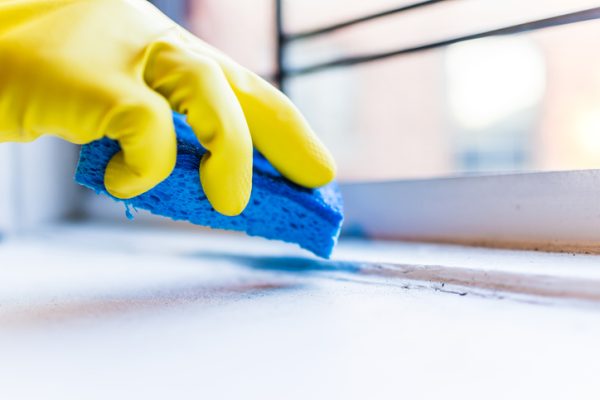 For simple dirt and grime:

mix water and soap in a spray bottle and wipe clean.

For difficult stains or to remove mildew:

dip a sponge in a mixture of water and vinegar and wipe clean, making sure to towel dry the moulding once you're finished.

For water spots:

clean the trim with distilled water, bottle water, or a spray bottle filled with rubbing alcohol and towel dry to prevent new water spots.
Check out the full article to get prevention and maintenance tips for window moulding.
Polish Paneling
Cleaning wood paneling, whether it's wainscoting, chair rail, judges paneling or any other type of paneling, is quite simple. According to Home Guides – SFGate, all you really need are a few household ingredients and oils to help make it shine.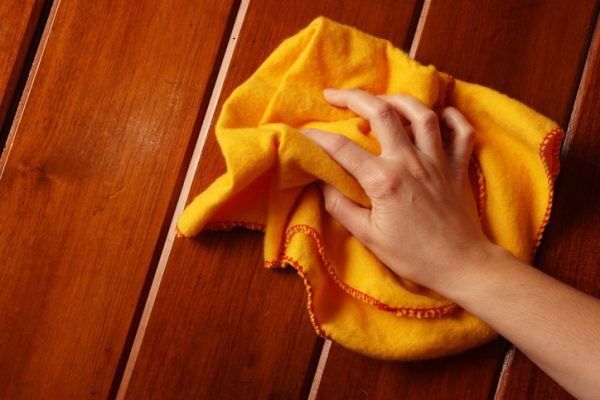 Vacuum or dust cloth

½ cup dishwashing liquid (or all-purpose detergent) mixed with 1 gallon warm water

Rag or sponge

Dry towel

Bucket of clear water with ½ cup white vinegar

Few drops of mineral oil
Check out the full article for step-by-step cleaning instructions.
If you'd like to spend less time maintaining your interior moulding, Finished Elegance is an excellent option. Finished Elegance is coated on all sides with Eastman Cerfis™ technology, making it more resistant to scuffs. You can see a complete list of Finished Elegance products here.
We hope these tips help you get a jump start on spring cleaning. Stay tuned next week to get our best advice for cleaning your doors.