On Nature's: The Goats at Decimal Place Farm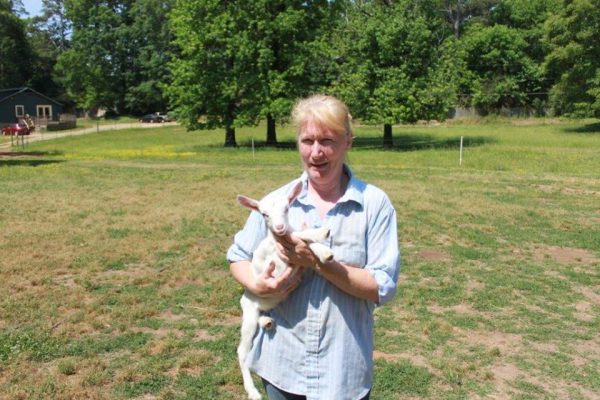 Soon, she was making cheese for her family and buying land. What started as a 12.5-acre farm is now 40 acres and a thriving business that services some of the best markets and restaurants in the Atlanta area.
Farmer Mary took time out of her day with the goats to answer a few questions about her experience.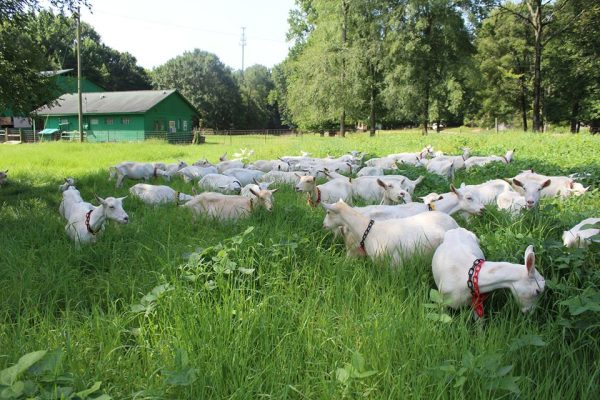 What's special about your goats?
They are a world-renowned Swiss breed called Saanen, known for their milk production and sweet disposition. The woman I purchased my first goats from was an excellent farmer. She had a healthy, accredited herd with great qualities. Recently, some folks from Saanen Valley in Switzerland came to Georgia and heard about our goats. They came for a tour and even wrote a feature about them to be distributed in their hometown!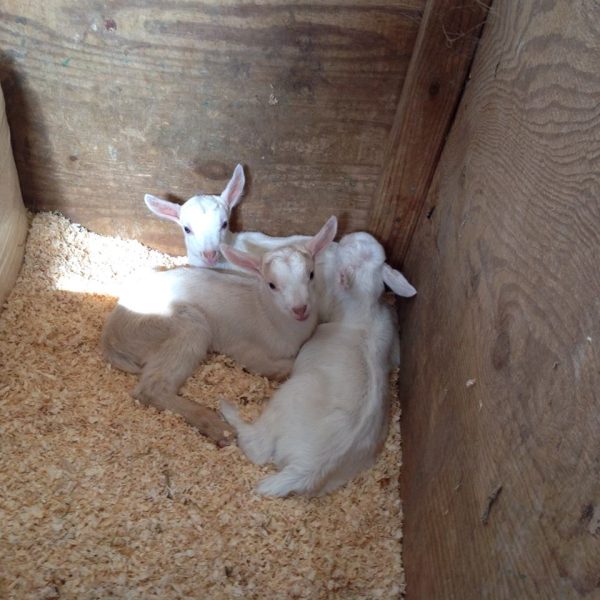 What's the most rewarding part of your work?
The same things I found rewarding years ago are what I find fulfilling now. I love dairy farming – working each day to get a little bit more milk, a little straighter leg, or utilizing the land in the best fashion.
Part of the reason I started selling cheeses, rather than making cheese just for my family, was because so many people with allergies and digestion problems contacted me. We do our best to keep our cheese a pure product and many people find that goat's milk is gentler on their digestive systems than cow's milk.
I also love that people are using goat's milk and goat products around the world. At the farm, we receive visitors from so many countries – most recently, from Venezuela and Bosnia. Goats are universal.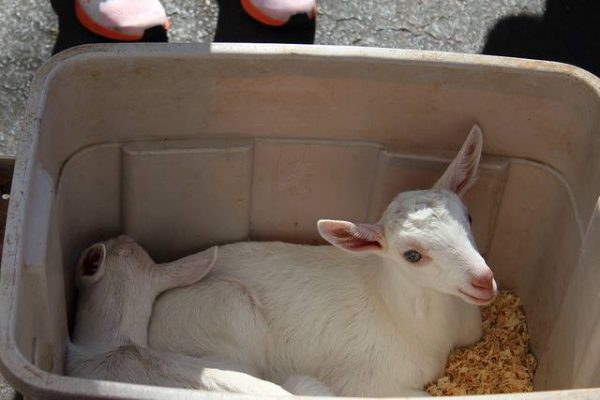 Why do you choose Nature's Bedding for your goats?
There's a feed and supply store nearby that has been my go-to for over 25 years. Before I found Nature's, the bales I bought from them were difficult to separate and use. One day, probably about 10 years ago, I went to another store and saw Nature's. I gave it a try. I loved it so much that I asked my regular store to stock it. I've been using Nature's ever since.
What I love about Nature's is that it flakes easily and does a great job absorbing moisture. There are no heavy bales to separate. When my children want to help out, Nature's chips are so manageable that they can spread them. And I like to stack the packs to create a playscape for our baby goats – they love jumping on and off them!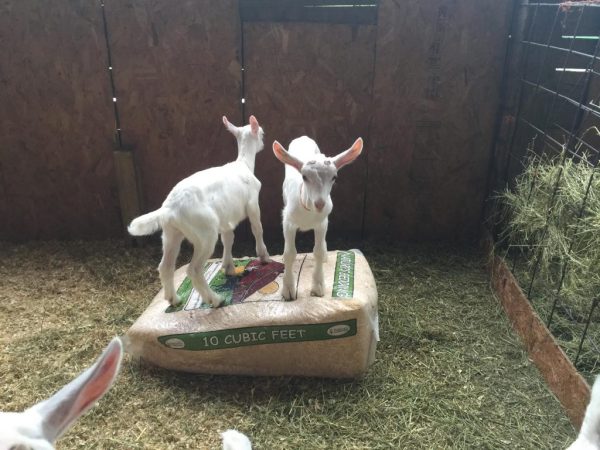 Thank you Farmer Mary for sharing your experience and choosing Nature's!