New Colonial: Adding a Modern Twist to a Classic
What Is the New Colonial Interior Design Style?
New Colonial interior design is a contemporary twist on a much more traditional American Colonial-inspired style. It is based on the design and architecture commonly found during the colonial times, dating back to the late 16th to 18th centuries. New Colonial design holds true to that classic colonial architecture but incorporates contemporary touches to create a renewed design. It consists of warm, earthy tones as well as other charming colors like blue and green. Rather than employing bright accents and hues, this form of design leans towards themes of wood and subtle contrasts in patterns and textures. Even with a color palette that favors earthiness, New Colonial looks are far from dull. It boasts a stunning, seamless fusion of traditionalism and contemporary design.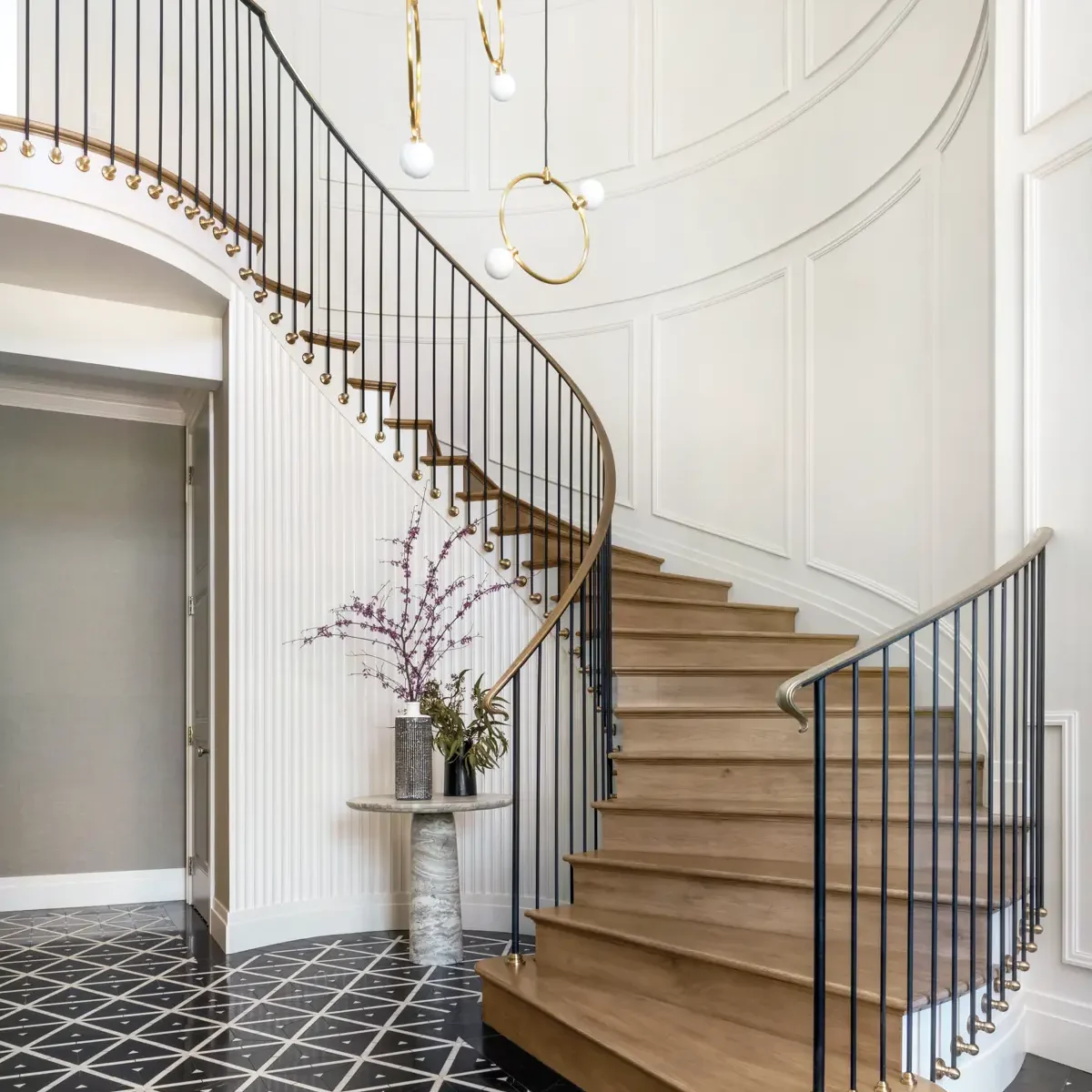 What Are The Key Characteristics of New Colonial Interior Design?
Earthy Tones & Materials
Earthy Tones are prominent in the New Colonial style. Rather than opting for mostly white, monochromatic features, designers working with the New Colonial style are welcoming color back. In fact, you are likely to come across dark shades that are reminiscent of earth tones. You will notice an abundance of warm, pleasant colors. There will be a lovely mix of unapologetic blues and greens waltzing together harmoniously. Earthiness can be present in a variety of ways – not just through colors. Earthy materials will also be seen in the New Colonial style which include wood, wicker, stone, brick, clay, wrought iron, and copper.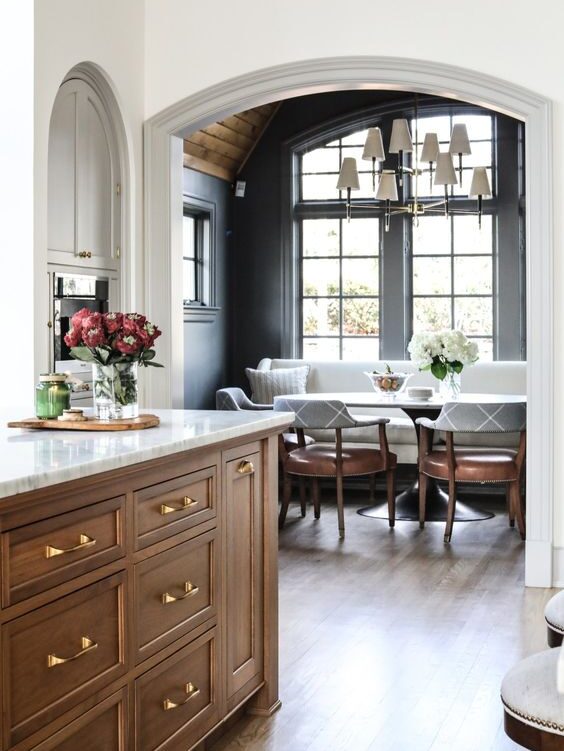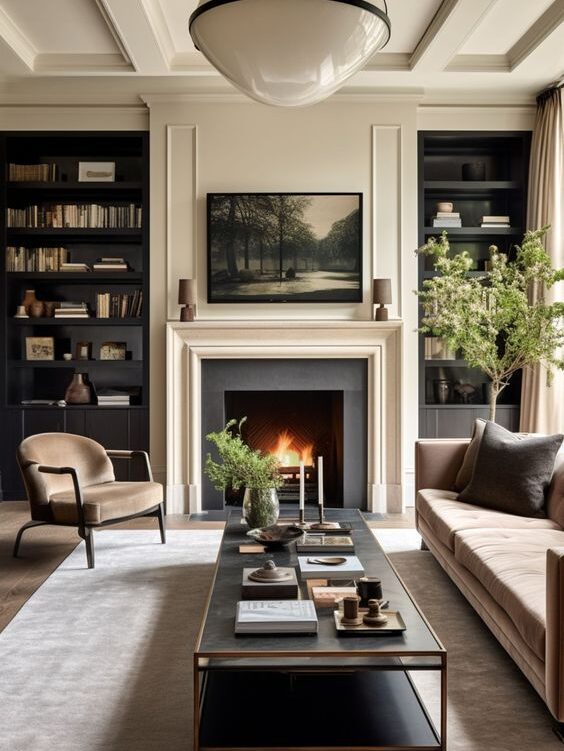 Hardwood Floors
Similar to traditional colonial style homes, hardwood floors are a must in the New Colonial design. There are several factors to take into consideration upon choosing the right hardwood floor, like the type of finish, wood, and method of installation. Popular options include oak, maple, walnut, and cherry as these are classic colors that never go out of style. To give your floors a fresher and more contemporary look opt for wider planks (4" to 6") rather than narrower (2" to 3") planks, which can make your space look outdated. If you are looking for something a little more interesting than your standard hardwood floor design, try a herringbone, parquet, or chevron design.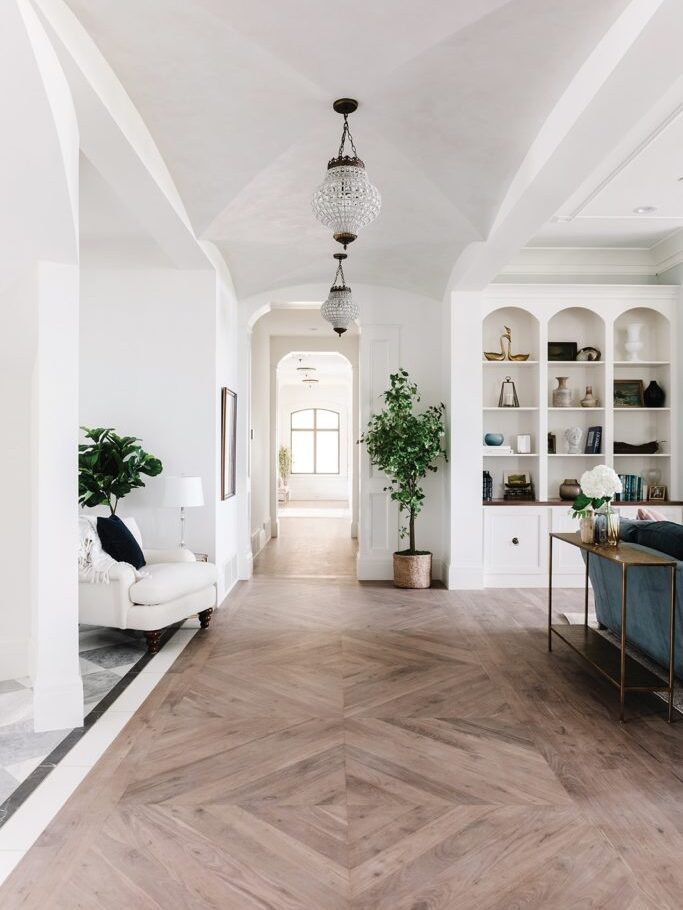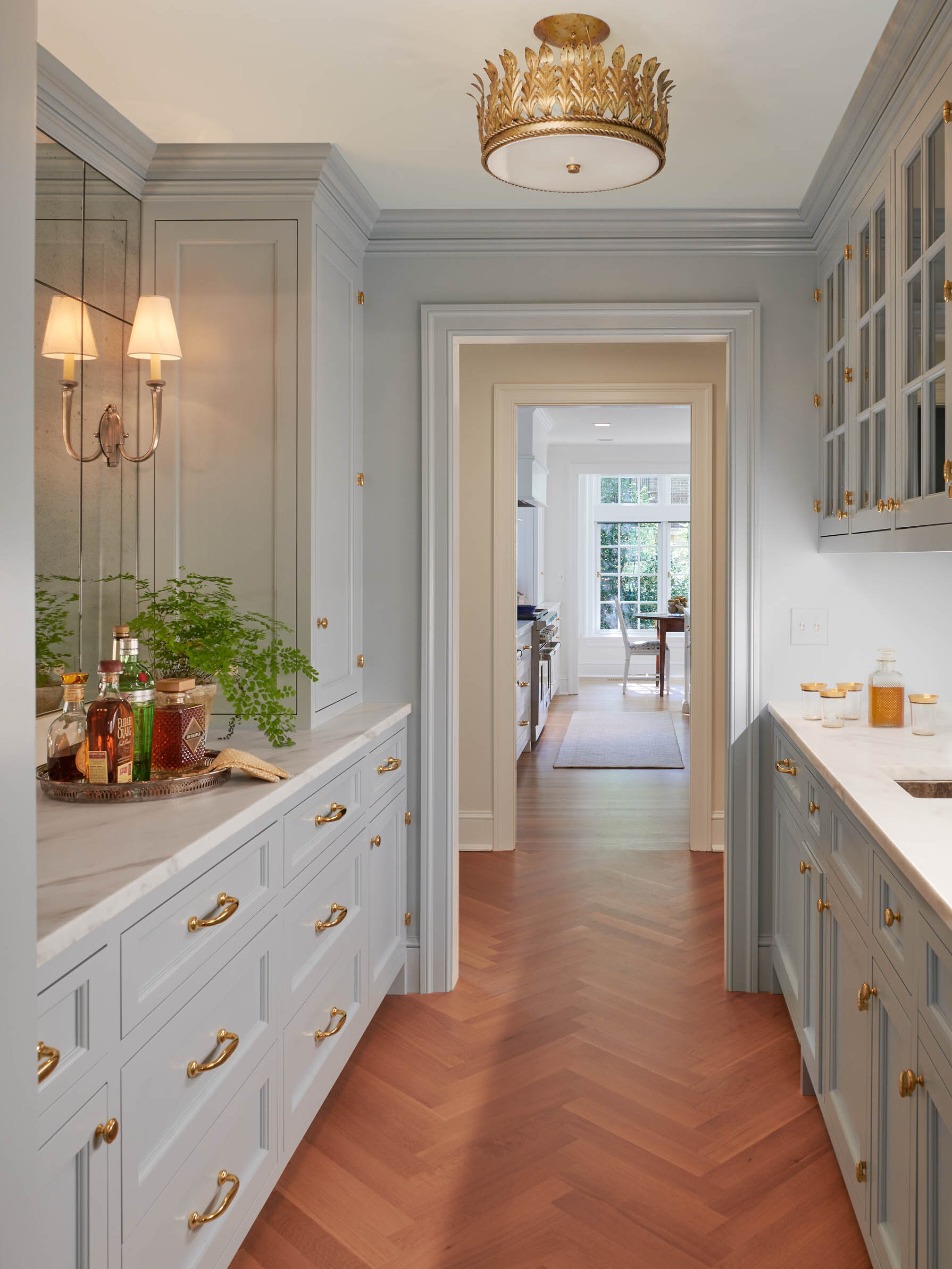 Lighting
Lighting is another fun and important element to keep in mind when you're putting together a New Colonial design. Instead of choosing traditional lighting of the colonial era, take advantage of the opportunity to opt for interesting pieces that are artistic and eclectic; thus, creating a new and fresh feel. Remember that the secret to successfully achieving this look is updating traditional components with the contemporary version. Lighting is the perfect component to easily accomplish this tip. You can opt for a modern and simple pendant lamp, visually pleasing wall sconces, or a contemporary spin on the classic chandelier. Always remember to have fun with your lighting and décor. Employing the right fixtures and accents have proven to transform a space within seconds. See to it that each piece reflects your genuine personality rather than what you think is trending amongst everyone else.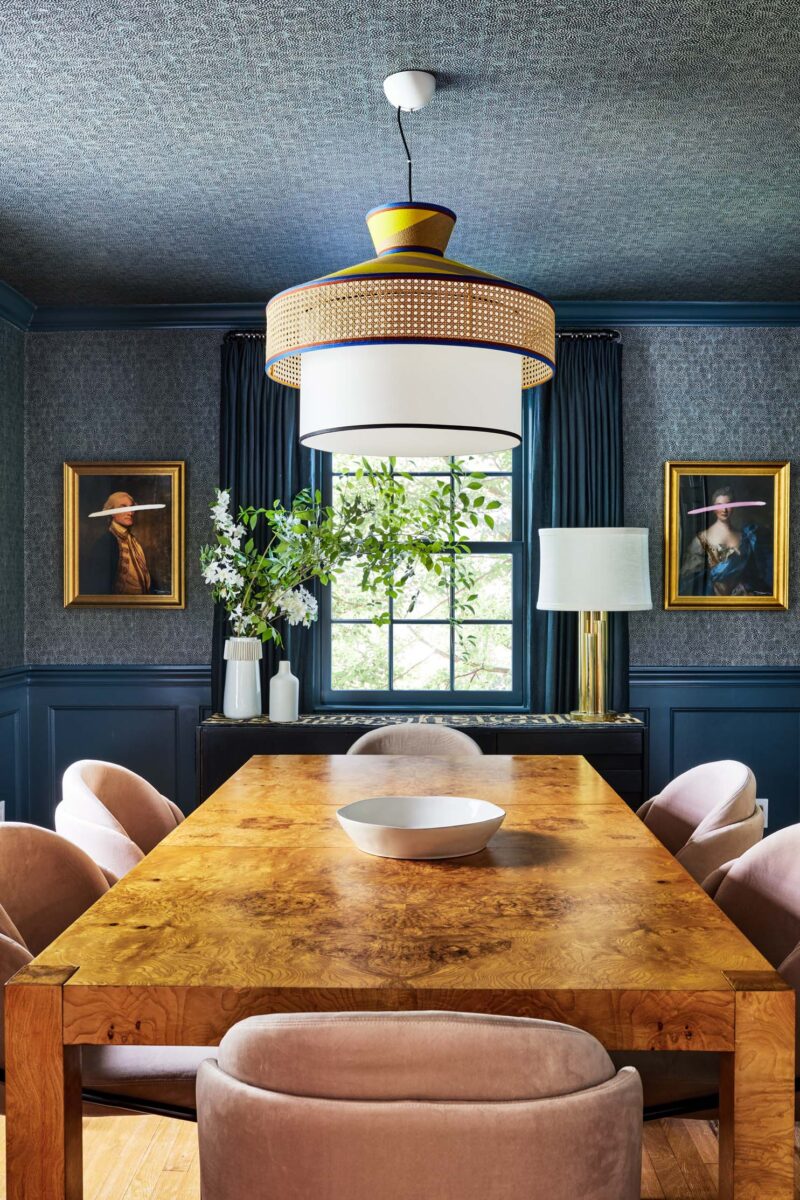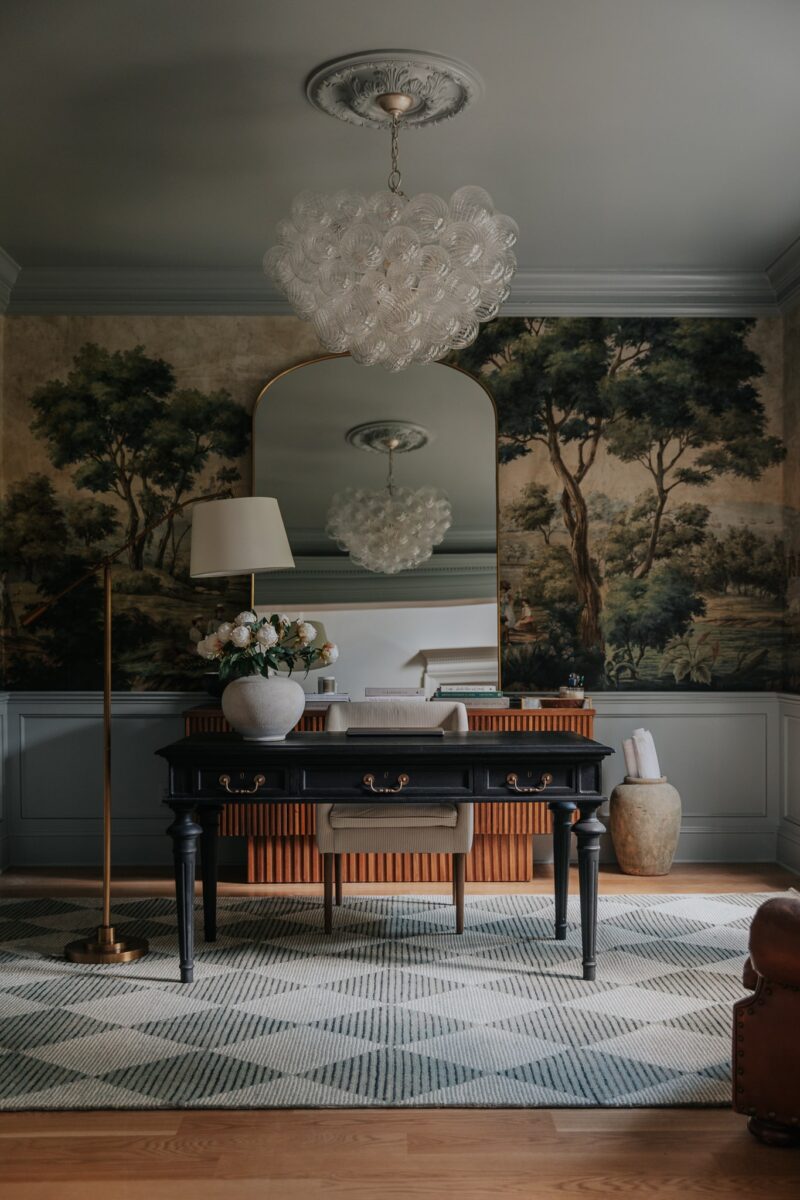 Paneling, Moulding, & Columns
Paneling, moulding, and columns are a classic feature of traditional Colonial design that will continue to thrive within its contemporary counterpart. In a traditional colonial style home, you will typically find wooden churned spindles on the staircases, but in the New Colonial style this outdated component will be updated with wrought iron or a more contemporary railing. Paneling and moulding are a must in any Colonial design. Adding crown, intricate base moulding, chair rail, and panel moulding to your home instantly elevates the feeling of lavishness and luxury. Columns are a wonderful opportunity to incorporate natural materials like wood and instantly gives an homage to the classic architecture of traditional colonial design.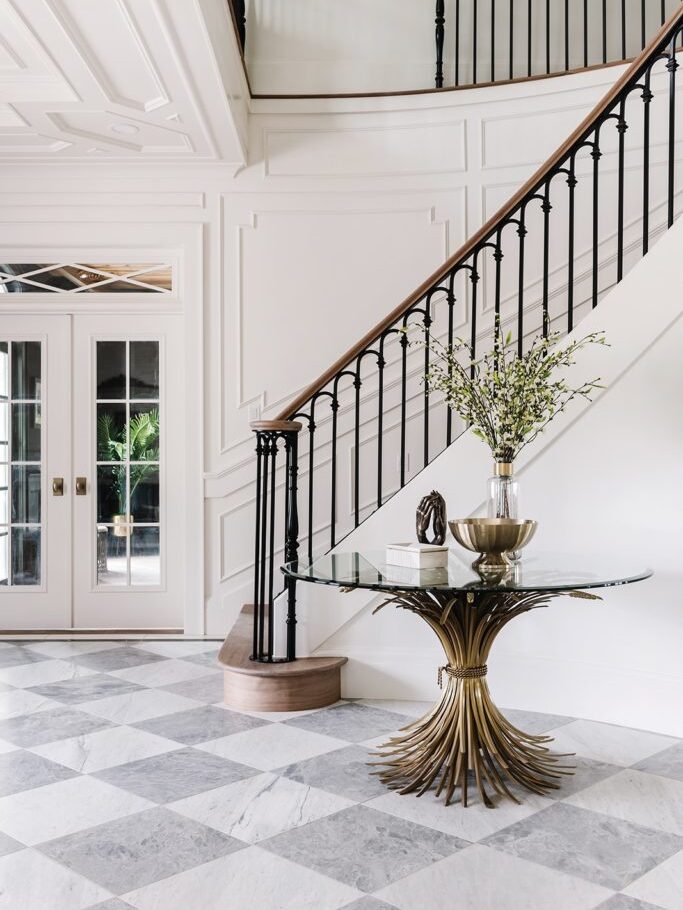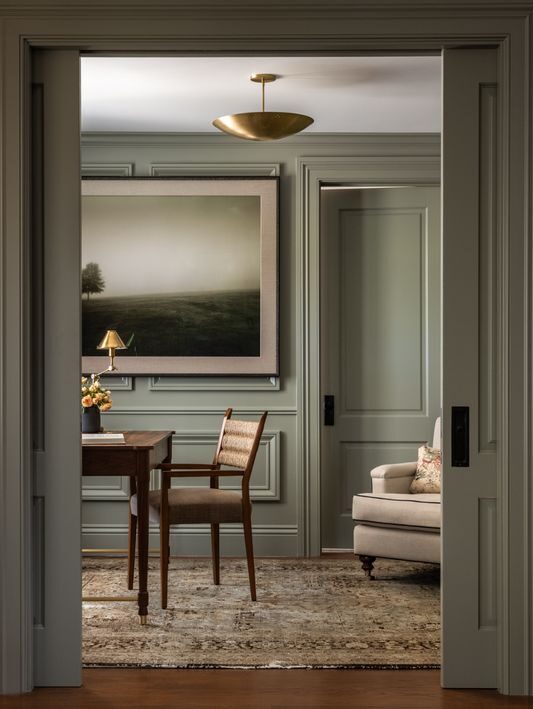 Wallpaper & Decor
On the walls of New Colonial themed rooms, you will come across intricate patterns that include stripes, herringbone, toile, gingham, damask, and chintz. These wallpaper choices aid in the decorative element of your home; specifically, opting for a mural/landscape wallpaper. Purposeful and perfectly curated décor is the new way of living. Wallpaper is a decorative element that reduces clutter that also accentuates the architectural features of your home. New Colonial designs favor sleek lines, organized space, and lots of balance and symmetry when it comes to its architecture and placement of furnishings. It is a clean and refreshing look that embraces a contemporary form of elegance.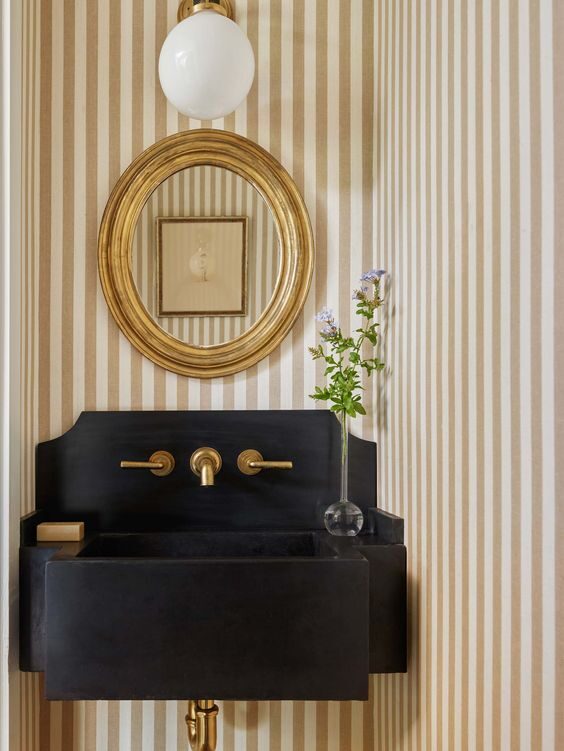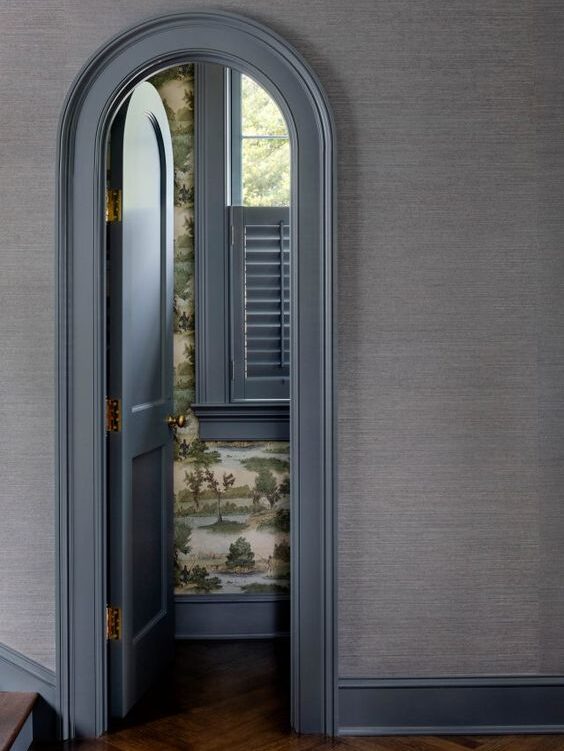 New Colonial interior design is the very definition of a timeless classic. New colonial is reminiscent of the traditional American colonial style, but with a fresh new take. The secret to achieving a successful New Colonial design is to take traditional elements of colonial style and use the current version of that component. This is what gives the "new" aesthetic to this interior design style. Regardless of the prominent characteristics of New Colonial interior design, you are encouraged to customize the look of your next project based on your personal tastes and preferences. The rules are not set in stone, as they exist to provide new designers with gentle yet helpful guidance.
For Inspiration check out our New Colonial Homes Pinterest Board and make sure to follow us on Instagram and Facebook @WeAreWoodgrain!