Nature's by Woodgrain Millwork
Did you know Woodgrain makes animal bedding?
If you didn't, you're not alone. Over 60% of users who participated in our Instagram poll revealed they had no idea!
Our line of animal bedding products, Nature's by Woodgrain Millwork, offers "best in class" animal bedding that's highly absorbent, environmentally-friendly and cost-effective.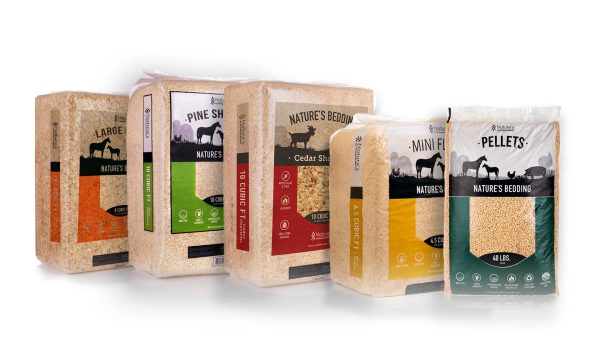 So… Why?
It's all a part of Woodgrain's vertical integration and sustainability mission.
It starts with sustainably sourcing logs from our own forests. Those logs go to our sawmills and millwork facilities to create typical Woodgrain products, such as moulding, doors and window components. The sawdust that's created from our lumber and millwork operations is then collected and used to create wood shavings, pellets and flakes for Nature's by Woodgrain Millwork.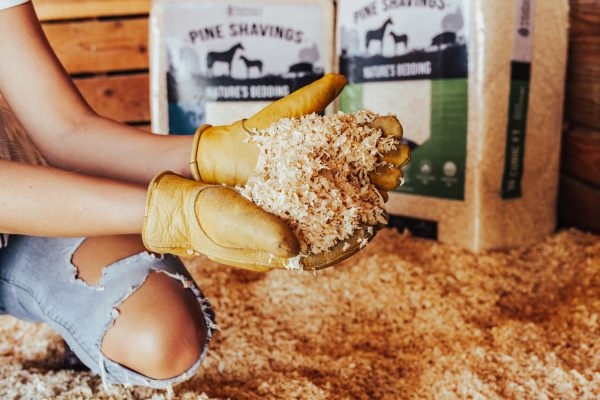 Because we are so heavily involved in the sourcing and production of our products, 99% of the timber is utilized, reducing waste and optimizing each piece of wood.
Why should you choose Nature's products for your animals?
We offer the most absorbent bedding on the market. Check out our video comparing Nature's animal pellets to competitor brands:
Our bedding is dust-free and has superior odor control, keeping both you and your animals comfortable.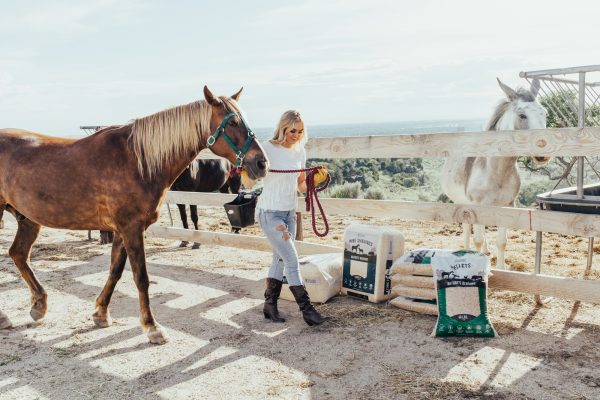 It's cost-effective. Our vertical integration not only helps minimize waste, but also it lowers costs so that our products are an affordable option for you.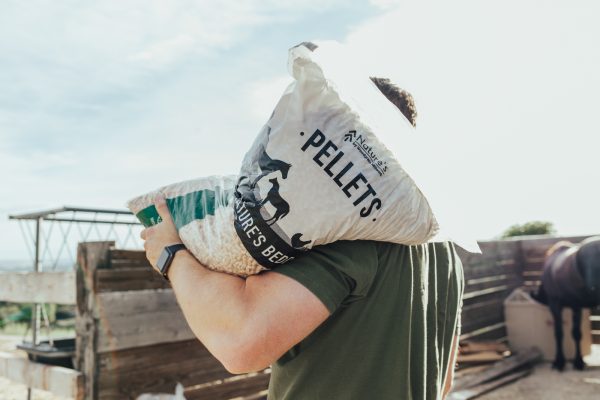 Where can you find Nature's products?
We service a number of feed stores around the United States. To find a dealer near you, go to naturesbywoodgrain.com, scroll down towards the bottom of the page, and check out the Dealers map! 
What do you think of Nature's by Woodgrain Millwork? Did you already know about it?
Let us know in the comments below and tag us in your pictures on Instagram, Pinterest and Facebook!