Move Over Man Cave: Four Ideas for the Perfect She Shed
She sheds are backyard sheds turned into private nooks that are tailor-made for activities such as painting, reading, crafting, writing or gardening. We have collected four gorgeous she shed ideas that will inspire you to create your own lady haven right in the comfort of your own backyard.
Contemporary Office
Studio Shed shows us how glass, double doors, and dark wood create a modern and chic she shed. This shed can be utilized as a home office or writing studio for women who need a quiet space to complete their work. Beats the morning traffic commute to the office! Bonus feature: The patio addition is a perfect way to take a break from your tasks.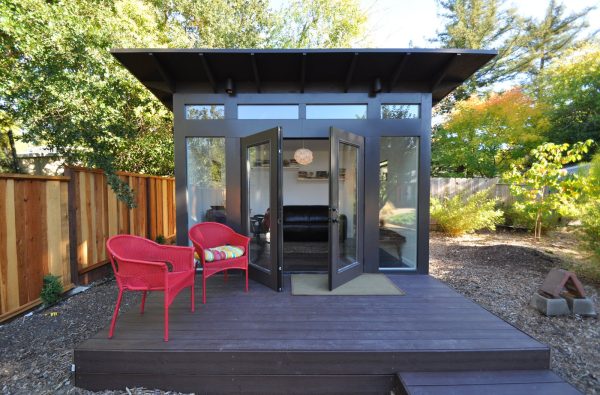 Cozy Hideaway
This she shed featured on The Spruce is a quaint space fully equipped with heat and electricity to enjoy all year long. The orange-painted glass doors and green exterior creates a playful combination. Once inside, the orange walls and ceiling—which is covered with pink and purple fabric—will make you swoon. This blast of color transforms the space into a cozy, yet cheerful, retreat.

Natural Retreat
Talk about upcycling! Surrounded by nature, this rustic shed idea featured on Dwell is covered with exterior siding constructed from a fallen pine tree on the owner's property. The interior of this quaint shed is painted pale green with white contrasts, which creates a calming feel perfect for reading or writing in your journal. But wait; there's more! The shed can also serve as a guest bedroom.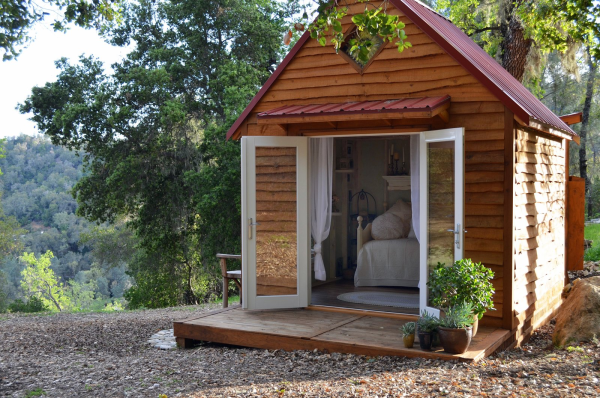 Clearly Charming Cottage
Surrounded by trees and plants, this greenhouse-style shed featured on The Spruce invites the sunshine in. A hodgepodge of vintage stained windows, as well as French doors, provides lots of natural light. Inside, the antique decor adds texture, color and charm to this she shed daydream.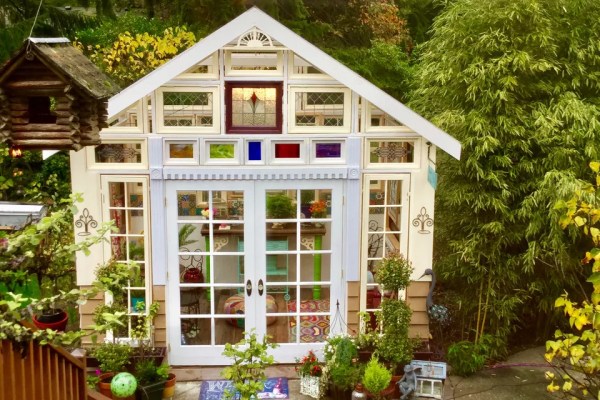 Want more she shed ideas for yourself or the lady in your life? Check out our Pinterest board.
If you decide to create a she shed, we'd love to see the results. Make sure to tag us in your post on Facebook, Instagram or Pinterest.