Moulding: It's Not Just for Homes
Moulding is a great way to add character and increase the property value of your home. But, it's also a fantastic addition to pretty much any place of business.
Here are some unique ways that moulding can add extra pizzazz to any workspace, whether it be a medical office, boutique, law firm, dance studio or any other commercial property.
Enhance the Entryway
The first thing people notice when they enter a place of business is the front door. Adding moulding to the front entryway makes patrons feel welcome right away. You may also want to add door decor for a personal touch. Check out this blog post for some fresh ideas.
Extend that warm welcome inside with judges paneling, exposed ceiling beams and/or crown moulding, like this inviting dentist's office in Austin. The ambience certainly puts you at ease.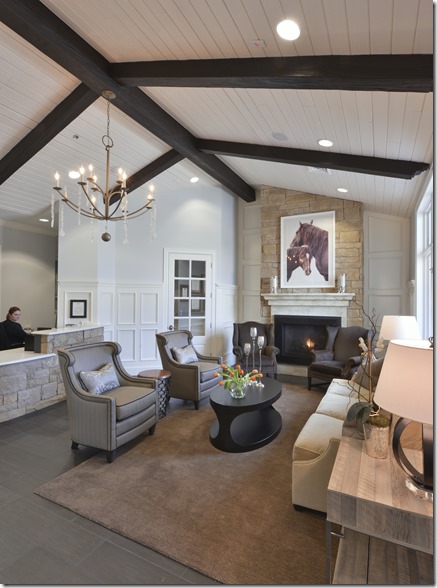 Spice Up The Ceiling
Turn a drab ceiling into a fab ceiling by using moulding to create unique and welcoming designs that are sure to capture everyone's attention. Ceiling moulding can really add a unique charm to spaces such as conference rooms (like the one pictured below), lobbies, movie theaters or even yoga studios. Check out this article from Houzz to get more ceiling treatment ideas.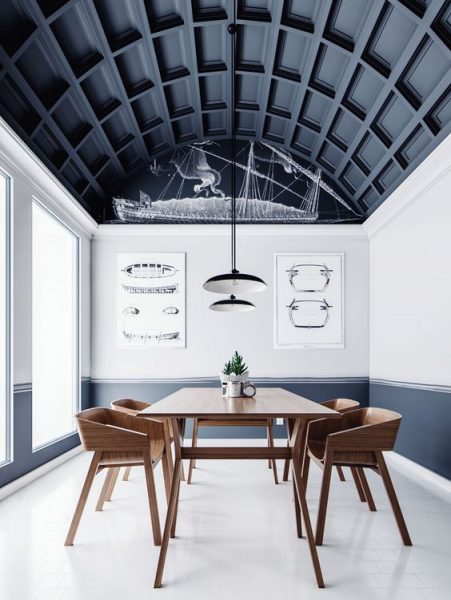 Brighten Up Bookshelves
It's common for lawyers, psychologists and medical professionals to have bookshelves in their office. So, why not add some moulding and turn those boring bookshelves into elegant works of art? Take a look at these DIY tips for installing your own moulding on a bookcase.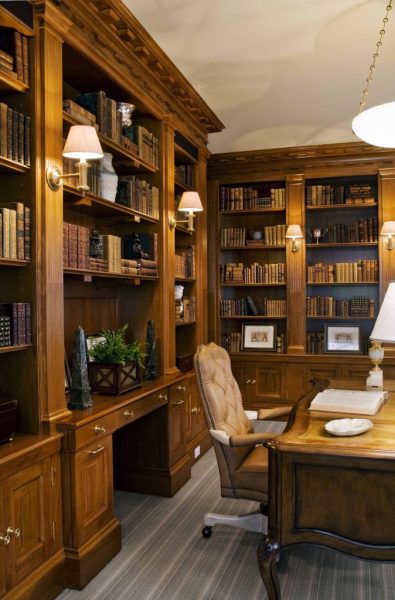 This same idea also works for shelves at retail stores. Check out the shelves at this upscale beauty boutique in Boston. They're made from oak crown mouldings to create a truly unique design that's rich with texture.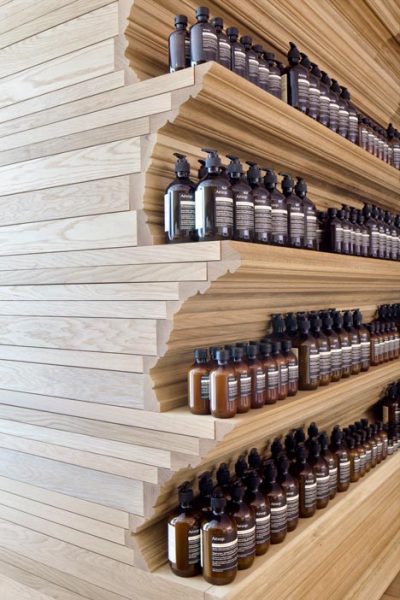 Add an Accent Wall
Rather than putting up a piece of art in the lobby of an office building or on the wall of a boutique, consider using moulding to create an accent wall. This is a beautiful way to create a memorable workspace with clean lines. Take a look at one of our previous blog posts to get color ideas for accent wall moulding.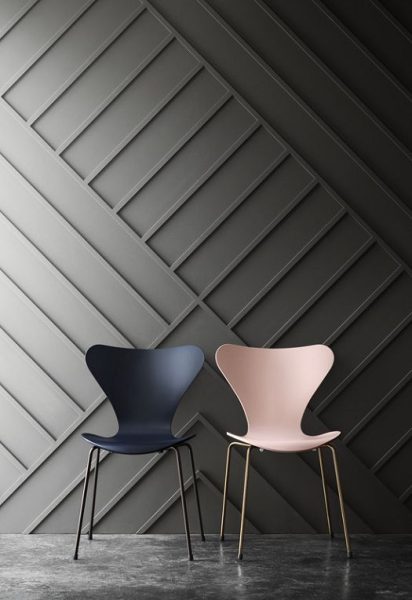 Revamp the Reception Desk
Moulding isn't just for walls. You can actually use wood planks and moulding in place of other building materials to give a reception desk a modern twist, like this one by custom furniture-maker Play-Haus design. Pinterest also has many examples of beautifully crafted desks for your viewing pleasure.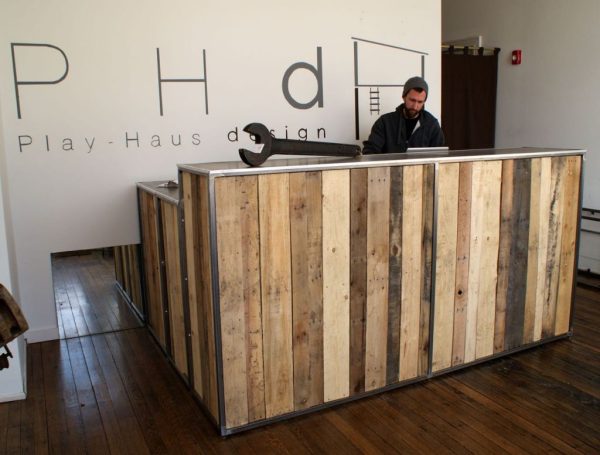 This type of design would work great at creative shops like ad agencies or production companies because they make the office space seem more fun and innovative. Discover more unconventional ways to incorporate moulding into any business here.
Have more creative ideas for incorporating moulding into your workspace? Share them with us. Just leave us a comment below. We'd love to hear from you!