Maximize the Return on your Retail Space with a Finished Elegance® Retail Rack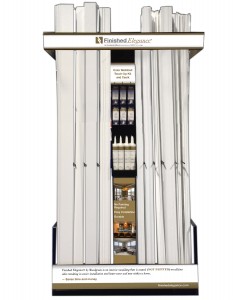 Finished Elegance® retail racks are now available. The retail rack is a great way to maximize the return on your retail space. The rack has room for ten SKUs plus the two touch up products.
• High gross margin return per square foot
• High inventory turns
• Minimum floor space required (48" w x 32" d x 86" h)
• Free display rack with stocking order
• POP comes with rack
Individual SKUs vary by region. Contact your local Woodgrain sales representative for more information on Finished Elegance and the retail racks along with a recommended SKU carry.