How to Create Custom Drawer Dividers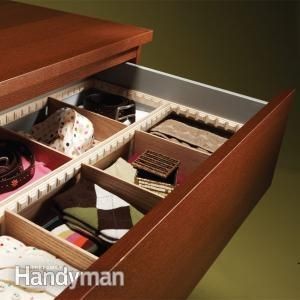 When you can see what you own, you'll spend less time searching for what you need and more time doing something productive!
This DIY drawer organization project offers full customization for your needs at a reasonable price. Using dentil moulding and mull, you can cut out dividers to make an organization system that works for your drawer contents. Whether it's socks, ties, or t-shirts, you have the ability to completely tailor the organizer to the shape and size you desire.