Get To Know Your Customer Day
As a family-owned and operated company, we appreciate and take notice of Get to Know Your Customer Day. We have always taken a more personal approach to how we do business; spending extra time to get to know our customers by name and understand their needs. Customer focus has always been one of our top values. Our goal is to exceed customer expectations and develop long-term partnerships. Here at Woodgrain, we're in the business of making millwork easy for our customers, and a major part of making millwork easy is getting to know our customers on a personal level.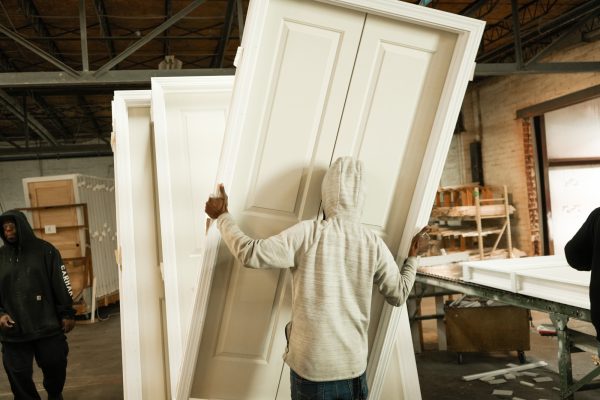 We paid a visit to one of our customers this week, Builders FirstSource, to talk to them about their experience working with Woodgrain. Builders FirstSource supplies structural building products, value-added components, and services to professional builders.
Builders FirstSource has been a customer of Woodgrain for over 20 years. Loyd Mobley, from Builders FirstSource, enjoys working with Woodgrain because we treat them like partners, not just another customer. We value our customers like Builders FirstSource and consider them to be part of our Woodgrain family. Here at Woodgrain, we strive for excellence every day to make sure all their needs are met.