Fluted Furniture
Fluted furniture is popping up everywhere, but what exactly is it? First let's talk about what "fluted" is. Fluted is in the same realm as paneling, moulding, and trim. It can also be referred to as reeded, ribbed, and grooved. This detailing is perfect way to add extra texture in your home without being over the top. There are so many different ways to incorporate fluted texture in your home, including creating a fluted accent wall like the one that Our Aesthetic Abode created for her office. However if you can not add a fluted accent wall to your space, adding fluted furniture can give the same effect.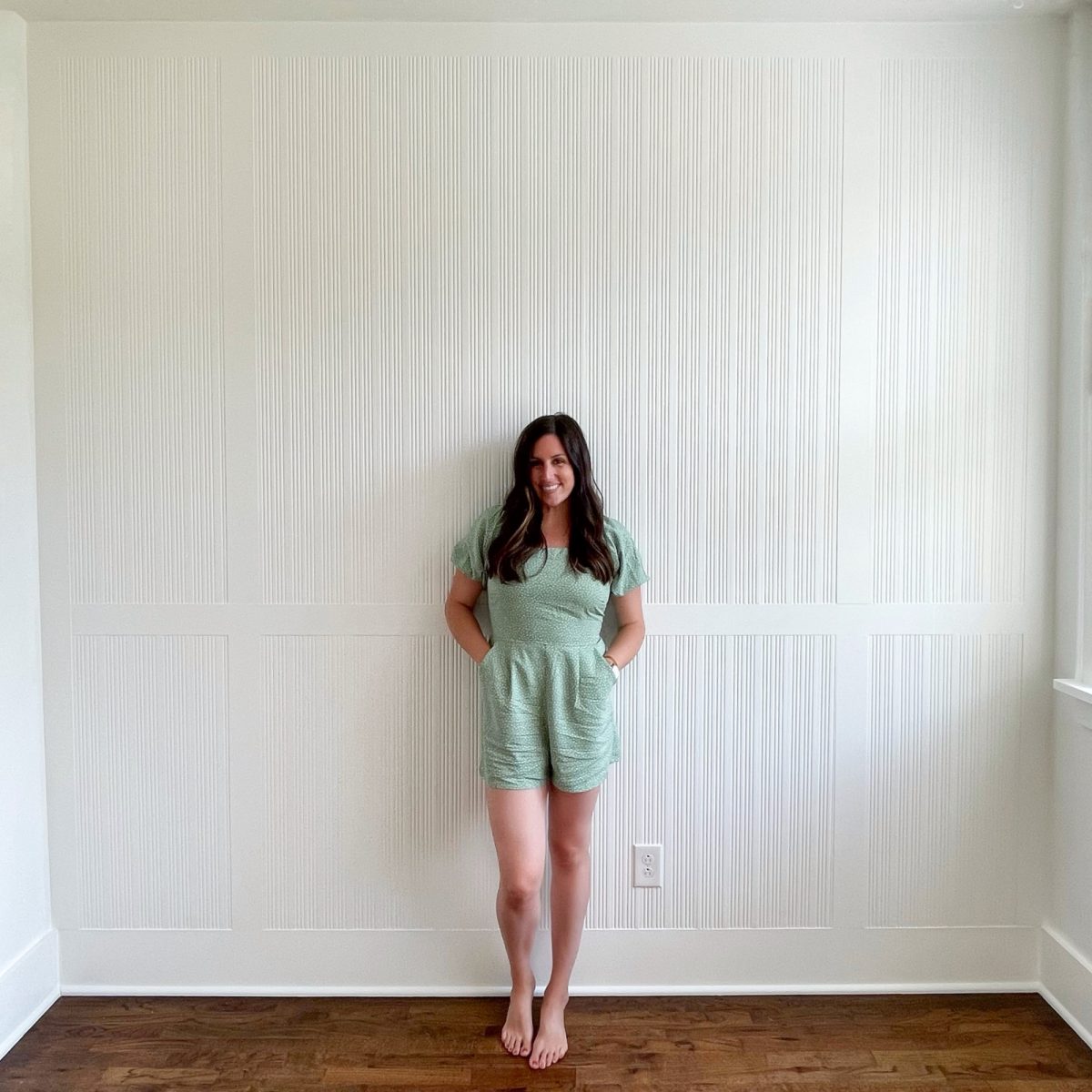 Fluted furniture has become increasingly popular lately with high end brands like West Elm, CB2, and Williams Sonoma Home and even do it yourselfers.
This media console from West Elm is elegant and bright with a touch of glamour. Even though the console is the same color as the walls the added texture from the fluted detailing keeps the console from getting lost within the space. This console is the prime example of adding a little texture can go a long way.
While the media console from West Elm is more more obviously fluted, this dining room table from CB2 is a lot more subtle, seen only on the sides of the table. Even though the fluted design is very subtle it adds to the texture and elegance from the wall paneling and chandelier which ties the room together nicely.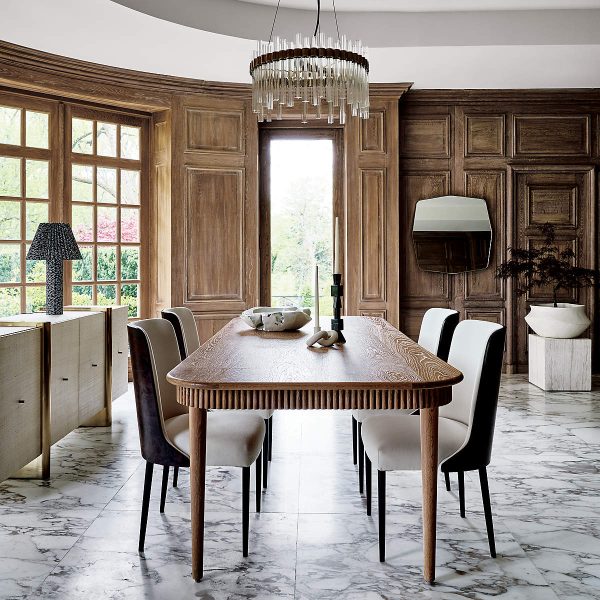 The clean, fluted design of this minimalistic coffee table pays homage to classical architectural columns. It is the perfect addition to an outdoor seating area or even in your living room.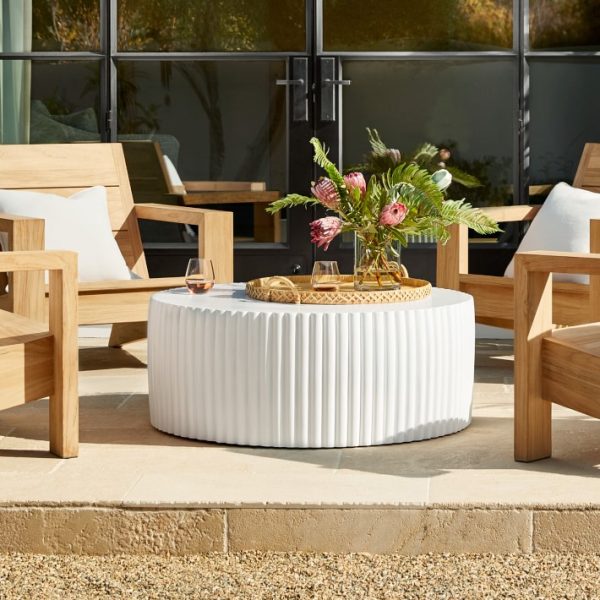 Not looking to spend a lot of money on furniture? One of the best things about fluted furniture it that it's so easy to DIY on a budget. Influencers like Kin & Kasa have made their own fluted design, altering furniture from places like Ikea and Target. Ryia took a $40 night stand from Ikea and completely transformed it with a fluted design. You can learn exactly how she did it on her Instagram.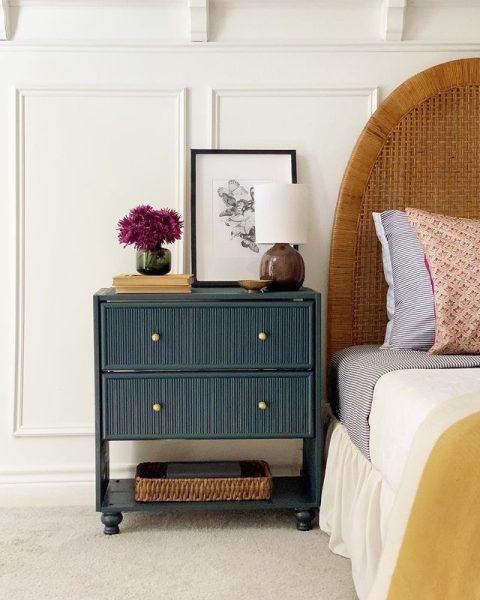 Morgan from Palmetto Highway has also done her own furniture flip with fluted detailing on two night stands she found at a vintage store. She ended up with two classic night stands.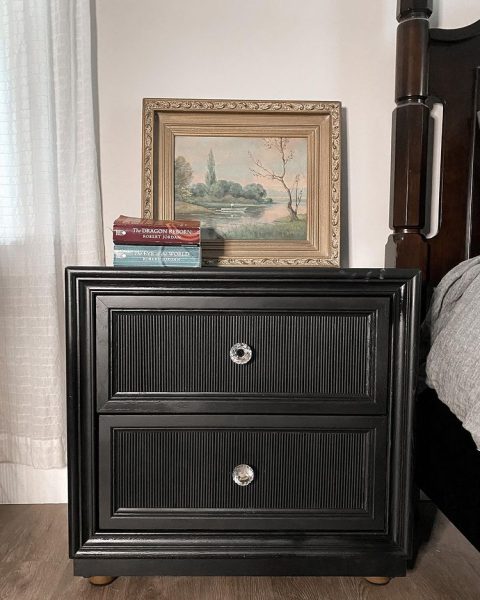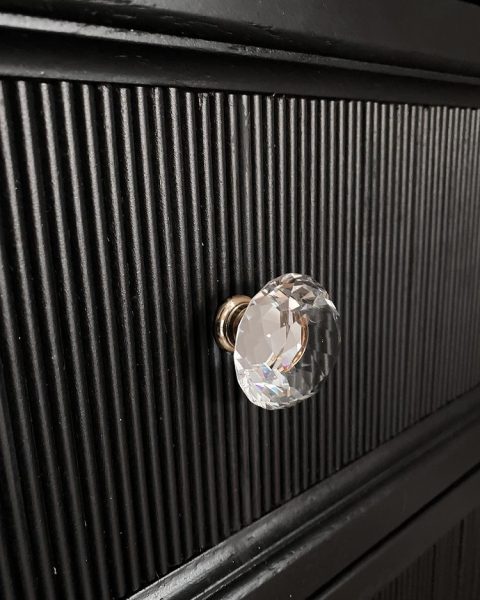 For more tips and home inspiration, follow us on Instagram, Pinterest and Facebook! @WeAreWoodgrain