Finished Elegance® Boards Now Available in Southern Florida to Complement Existing Finished Elegance Interior Moulding
We are excited to announce the expansion of Finished Elegance® offering in the Miami, Florida area.
Woodgrain Millwork has launched Finished Elegance boards in the Southern Florida market to complement its popular Finished Elegance interior moulding line currently available nationwide.
Woodgrain Millwork developed the new boards, which feature micro-eased edges, in response to customer requests. They are available in several dimensions (1"x2", 1"x3", 1"x4", 1"x6" and 1"x8" in 8' lengths) exclusively at 55 The Home Depot® stores in Southern Florida.
Builders, remodelers and homeowners have embraced the beauty and simplicity of Finished Elegance since its introduction in 2011. With the expanded product selection, they can use Finished Elegance products in more interior applications for a consistently beautiful look throughout the home. The new Finished Elegance boards can be used for many millwork applications, including kickboards and fireplace mantels, independent of or alongside of Finished Elegance interior moulding.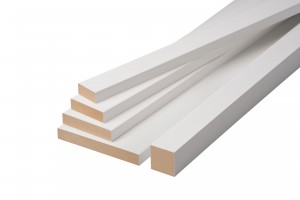 Finished Elegance is a durable interior trim product line with a silky smooth, white, finished surface that needs no painting prior to or after installation – simply cut, install, caulk and you're done. The finish is made possible by Eastman Cerfis™ technology, which provides the ability to precisely coat a variety of millwork products for superior aesthetics, performance and consistency.