DIY Wood Holiday Decor
Tap into your crafty skills and check out these fun and affordable DIY ideas to help you get in the holiday spirit.
DIY Wooden Snowflake Shelf & Christmas Village
Let it snow, let it snow, let it snow this holiday season with this super cute and functional DIY snowflake shelf by Shara of Woodshop Diaries. All you need are wooden boards, glue and nails. When you're finished building, you can decorate the shelf with ornaments, trinkets, pinecones or whatever holiday-inspired items you have laying around the house. You can even try your hand at recreating Shara's DIY wooden Christmas village. Here are the step-by-step instructions for the shelf and village.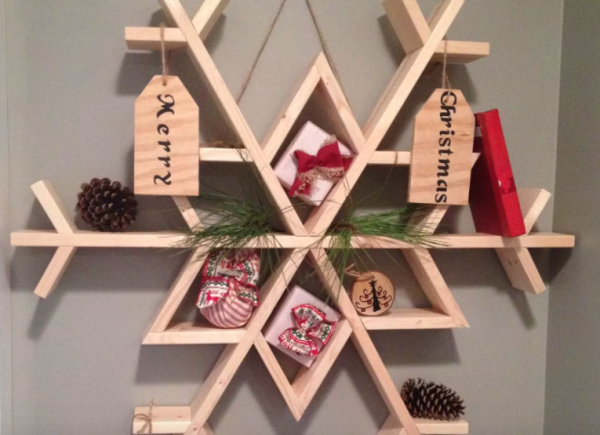 DIY Wooden Snowmen
Snowmen are always a smile-maker during the holidays and these mini snowmen are no exception. You can use them to decorate your home or give them as gifts to friends, neighbors or co-workers. To make these adorable little snowmen you need 2×4 boards, paint and ribbon. Check out this simple tutorial to get you started.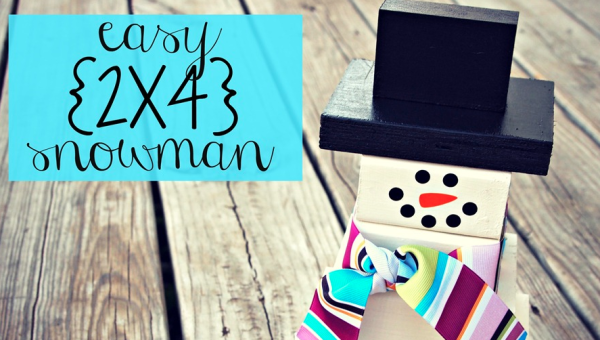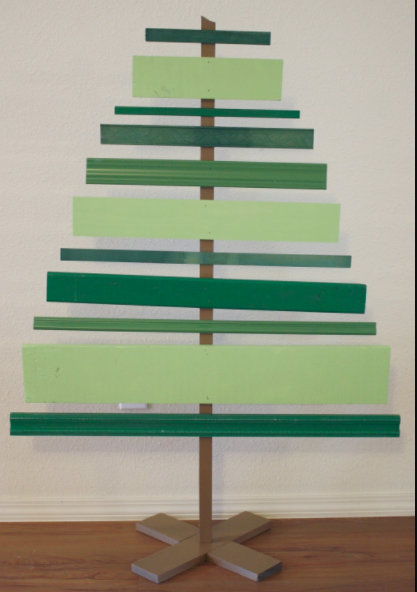 If you're interested in designing a larger-size snowman, this DIY log snowman project featured on Crafty Morning looks great by the porch or the fireplace.
Reclaimed Wood Holiday Decor
Add extra warmth and cheer inside your home this holiday by creating life-size holiday decor using reclaimed wood. Reclaimed wood is a rustic, inexpensive and environmentally-friendly way to bring unique charm to your home.
This DIY project by  A Diamond in the Stuff uses scrap wood, moulding and green paint to create a beautiful Christmas tree. Check out the instructions here.
This DIY project featured on HGTV is great for filling your entryway or mantel. Plus, you can customize it to say whatever you want. Just get some reclaimed wood, trace and cut out the letters and paint them any color you choose. You can even add a rustic feel to the artwork by dry brushing the letters. Check out the step-by-step instructions here.
For a Hanukkah celebration, check out this simple DIY project from Sowdering About in Seattle that turns scrap wood into an antique Happy Hanukkah sign. Here's how to make it.
We hope that these tips give you some fun ideas for the holiday season. Check out some more inspiration on our holiday DIY Pinterest board.
And if you make one of these super fun DIY projects, please let us know by tagging us on Facebook, Twitter, Instagram or Pinterest. We would love to see how they turned out.
Happy Holidays!