Define the Design Series – Jenna with ColorDrunk Designs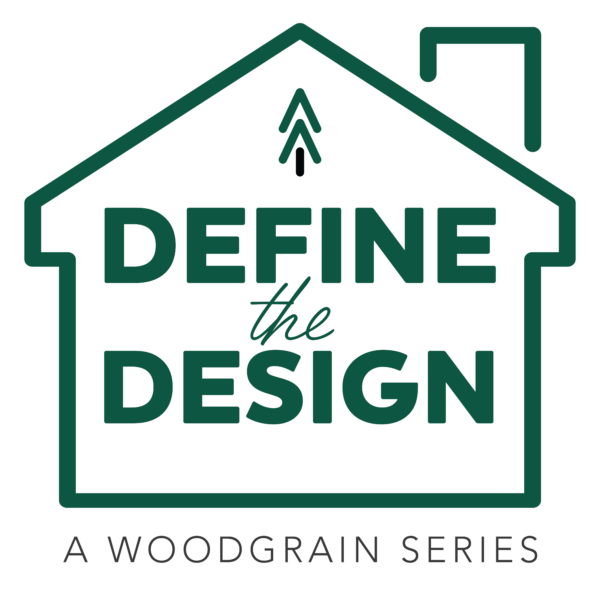 Woodgrain is excited to present our Define the Design Series, which showcases top Interior Designers utilizing Woodgrain's very own products from crown to baseboards and everything in-between. This multi-part series gives viewers an inside look at projects from beginning to end, including behind the scenes footage with the designer, installation, and the final reveal. Our goal is to showcase creative ways our products can be used to inspire others. In this series, you will be able to hear designers share their full creative process–from inspiration to realization–in a sit-down interview style video, and talk about all things interior design and Woodgrain!
The Designer
Our first designer is Jenna Gross, Founder and Head Designer of ColorDrunk Designs. Colordrunk Designs is an Atlanta based full-service interior design firm focused on creating brilliant, bespoke spaces for high-end residential and boutique commercial projects nationwide. Jenna has been designing for 10 years; initially working for Marc Jacobs in New York, she channeled her love for Fashion into the interior design space and began her career in 2013! She's truly a master at mixing color and patterns to uplift your home and happiness.
"It's not just the clothing that can make you feel great, it's your actual home; it's your surroundings and everything that brings out your personality and lets that shine."
-Jenna, ColorDrunk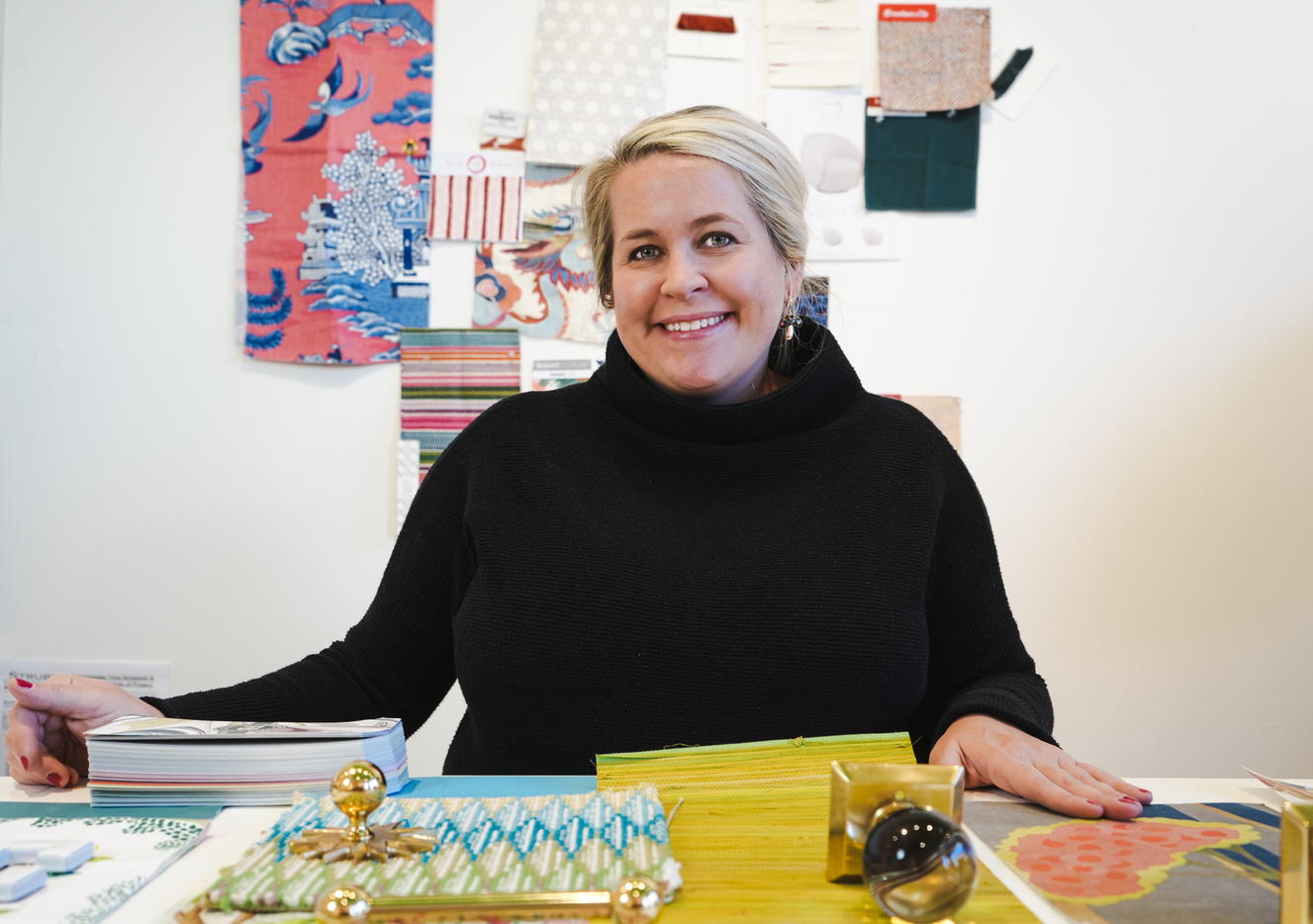 Specializing in designing family homes and boutique commercial spaces, Jenna ensures her clients have a comfy and stylish home to come back to. Jenna is all about mixing modern and traditional styles to create timeless spaces full of personality, details, and most importantly, color. This sentiment is showcased all throughout her work and her home.
The Inspiration
For this project, Jenna renovated the main floor of her home, including their dining room, living room, mudroom, kitchen, butler's pantry, breakfast nook, and more! Jenna and her husband, Caleb, were in the market for a new home, but instead decided to create a dream home of their own. Inspired from a rebellious and imaginative period, Jenna pushed boundaries with her hardware choices, décor, and furniture, as well as creating her own flare with moulding, patterns, and colors.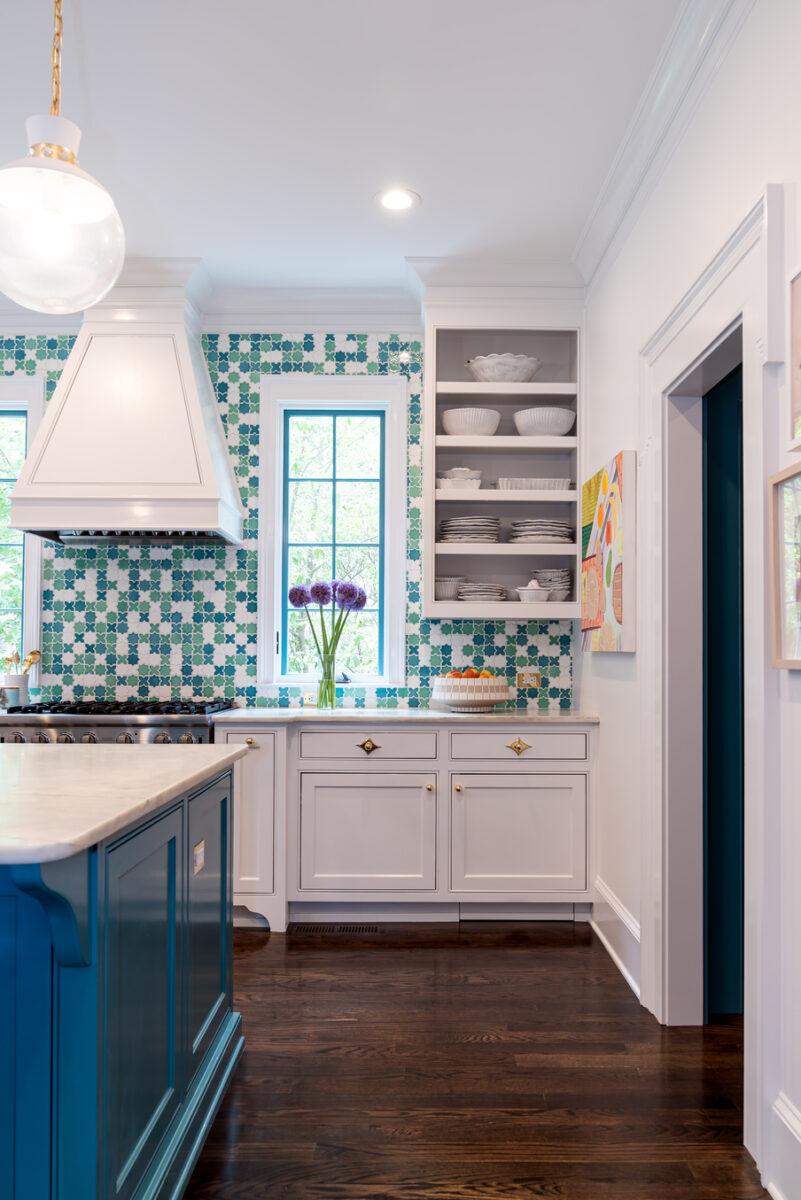 "The inspiration came from the fact that our house was such a builder-grade home. It was wonderful, but it wasn't reflecting who we were, so we decided to incorporate that into our home with new trim, new windows, and different furniture, and we just made it a mix of what makes it more us."
– Jenna, ColorDrunk
The Why
This project started because Jenna and Caleb wanted to change the doors in their family room to give them more natural light, jump-starting their entire renovation. After raising the entryway and casing over the doors, they came to the realization that they wanted to redo their entire floor plan. They elevated the space instantly by creating build-ups of crown, baseboards, casing, and trim!
The Materials
Jenna's inspiration hailed from the 1960's. The 60's style encourages playful colors, chunky shapes, and funky décor. Pulling from that decade, she chose fun colors and whimsical prints to match her personality. For her kitchen backsplash, Jenna chose a unique Moroccan tile with green and blue hues. Her dining room was color drenched in hot pink from wall to wall with a matching pink coffered ceiling. Jenna's sitting room transports you to a different time, with its bright chinoiserie wallpaper that's complemented by lacquered yellow wainscoting and so much more! Each room is truly unique and playful in their own way.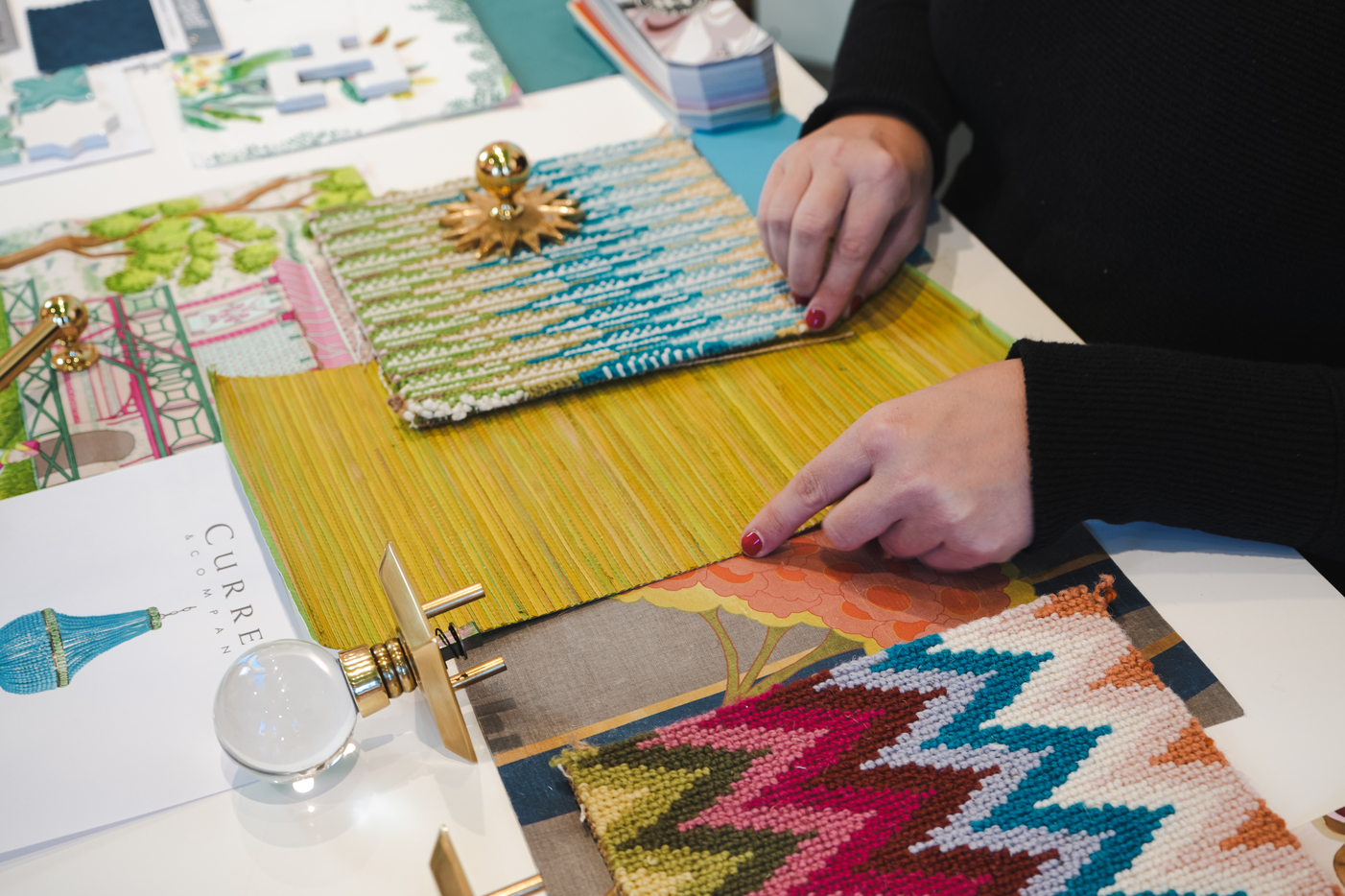 Products used: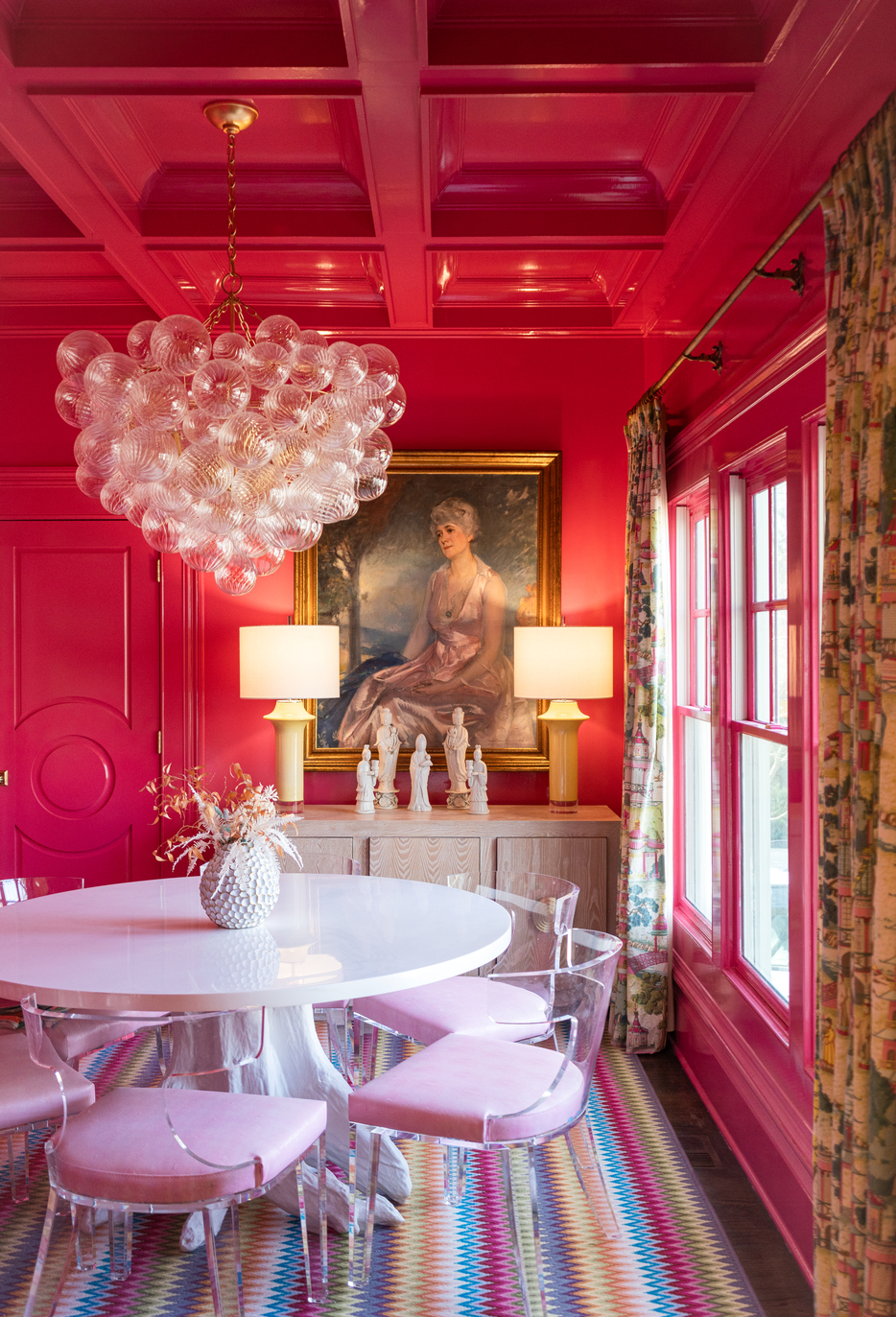 The Process
Jenna–the self proclaimed maximalist– loves adding layers upon layers from moulding to wallpaper. Moulding provides key details in a home, it allows you to customize your space and add character! Woodgrain carries thousands of different products that gave Jenna the ability to create the custom look she was going for and provided her with the quality needed to last.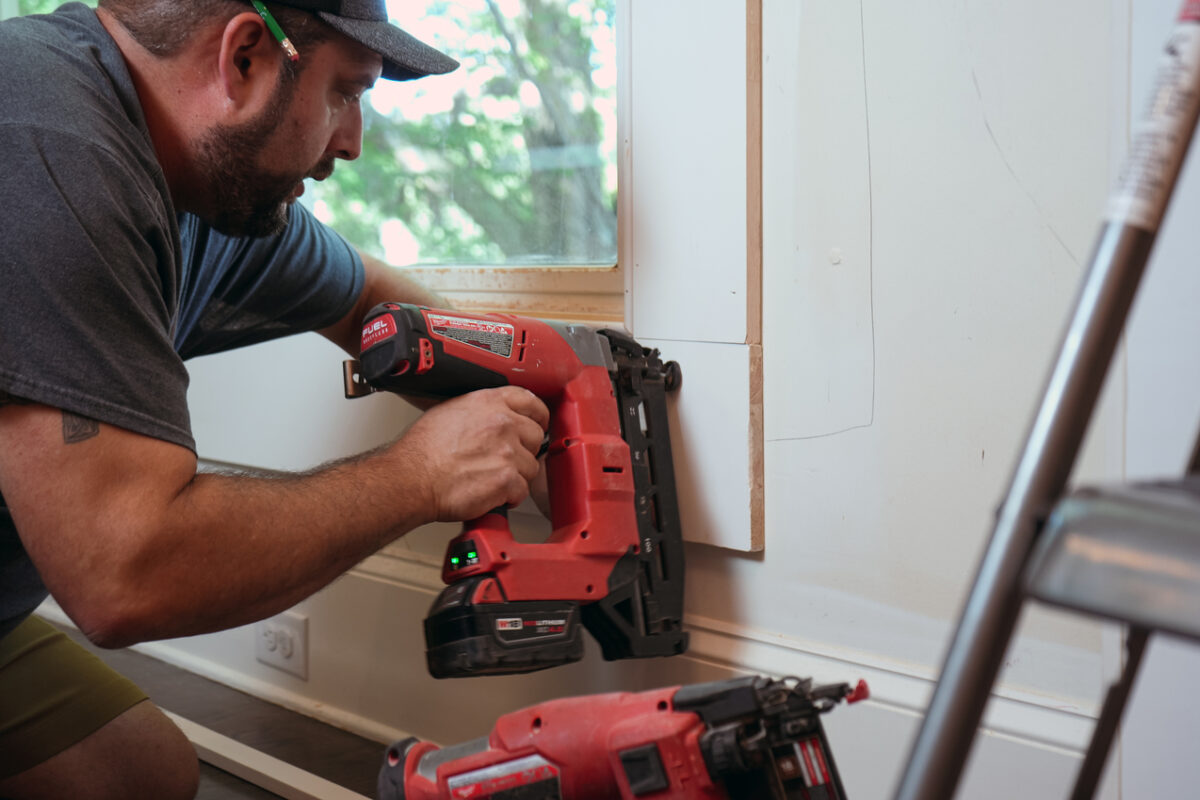 The Results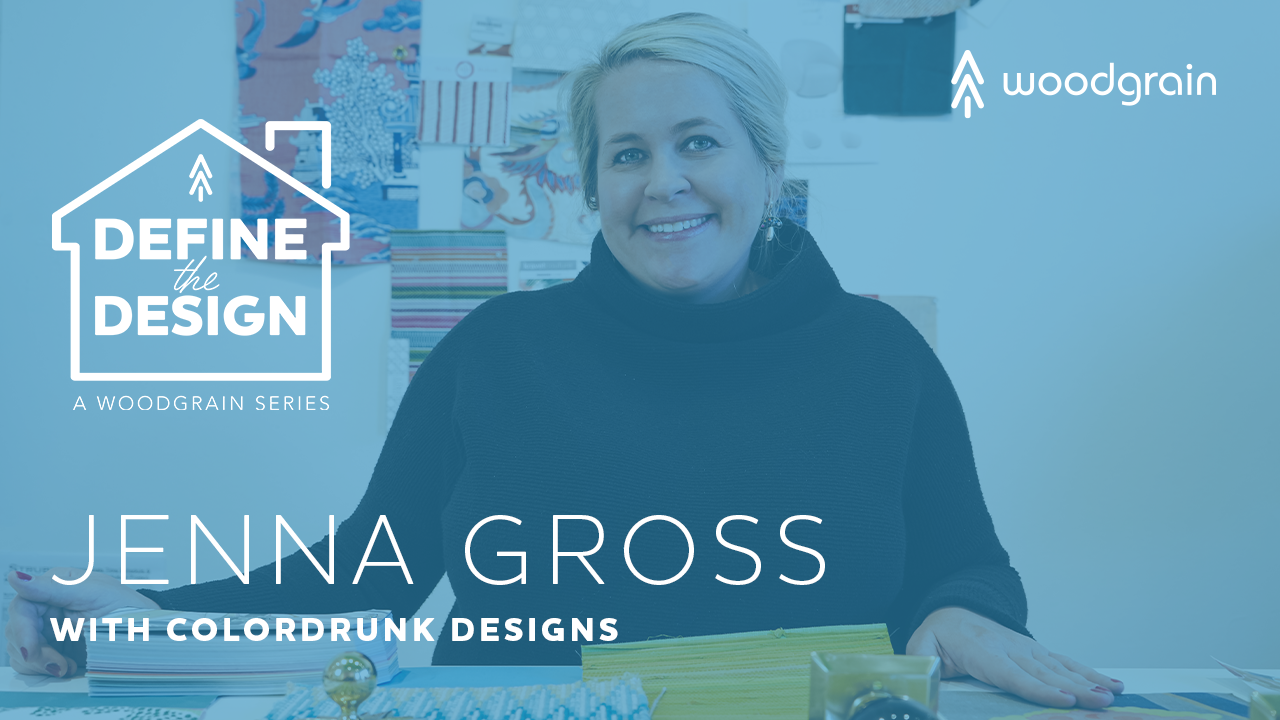 Check out this video on our Define the Design Series, ColorDrunk Designs, and how everything came into place! Make sure to follow us on Instagram, Pinterest and Facebook @WeAreWoodgrain!