Deck The Halls This Christmas
Christmas is upon us, which means it's time to start putting up a tree and transforming your home for the holidays! Luckily, when it comes to Christmas décor there's no shortage of stylistic inspiration to look to. From traditional to minimalistic, there's a style for everyone.
Let's get your homes ready for seasonal cheer!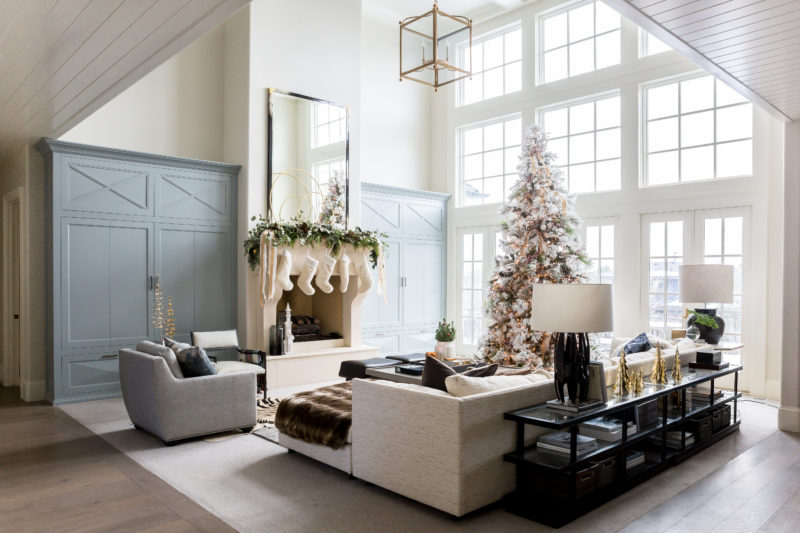 Front Door
Before guests even step foot inside your home, set the festive scene by dressing up your front porch. If you're going for a minimalist feel, consider a simple faux green wreath dusted in fake snow for your front door to establish a cold, snowy feeling outside your home. Add a silk bow for an elegant touch. Minimalist Christmas décor doesn't necessarily mean less décor, it means keeping your décor simplistic and intentional.
Now that you've chosen a wreath, add some texture and color with garlands around your door or even your windows. A little bit of greenery will go a long way for the holidays! You can find faux Cedar garland here.
For a more traditional look, display poinsettias, also known as the Christmas flower, on your front porch. Traditional Christmas décor includes reindeer, candy canes, angels, and more. Instead of displaying a frosted wreath, choose one with mixed berry and pine botanicals to stick to the traditional red and green color pallet.
Fireplace
The fireplace is the heart of Christmas, where family and friends gather around to stay warm during the cold days. Bring your fireplace mantel to life with festive décor. There are numerous ways to decorate your fireplace besides hanging your stockings and displaying your Santas. Drape faux frosted garlands over your mantel to keep a minimalistic look. For added elegance, wrap your garland in minimal string lights. Remember to not overwhelm your mantel, maintain a monochrome pallet, and utilize simplistic accent pieces. If you're wanting to add pops of color, using dried orange slices is an easy decorative alternative and the aroma keeps your space smelling fresh!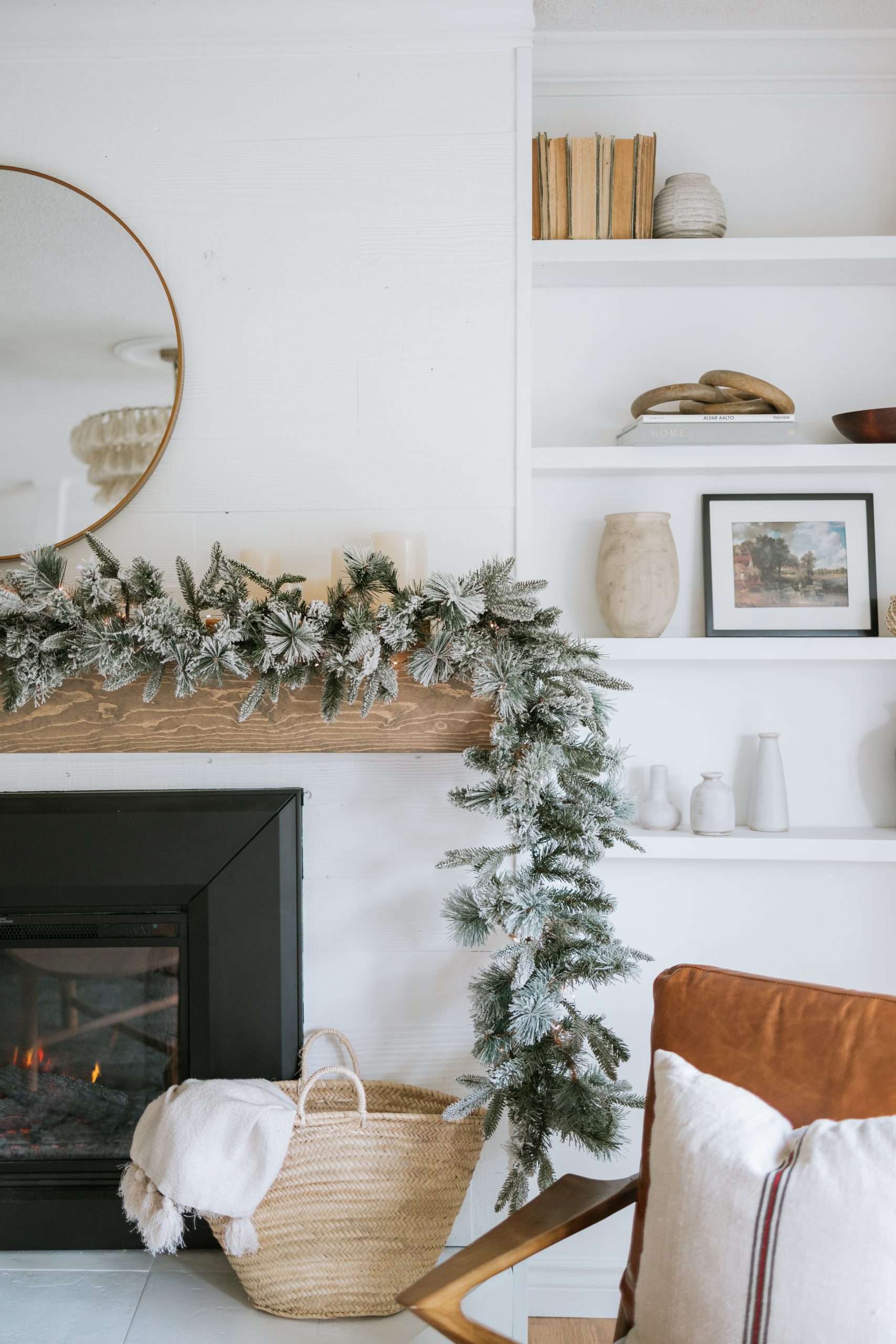 For a traditional Christmas, you can add extra garlands like the Jute Star Garland from Arhaus. Then you want to choose décor that compliments your greenery. Most traditional homes will place candles, snow globes, trinkets, and more not only on their mantel but also showcased throughout their home! Shop West Elm's Holiday Décor and Accessories here.
Christmas Tree
If you're seeking a wintery white Christmas, consider a faux white tree. A white tree brightens up the room and allows its ornaments to stand out more. Aside from standard lights, decorate your minimalist tree with metallic, gold, and iridescent ornaments. Just like your mantel, stick to the "less is more" philosophy, especially with a white tree.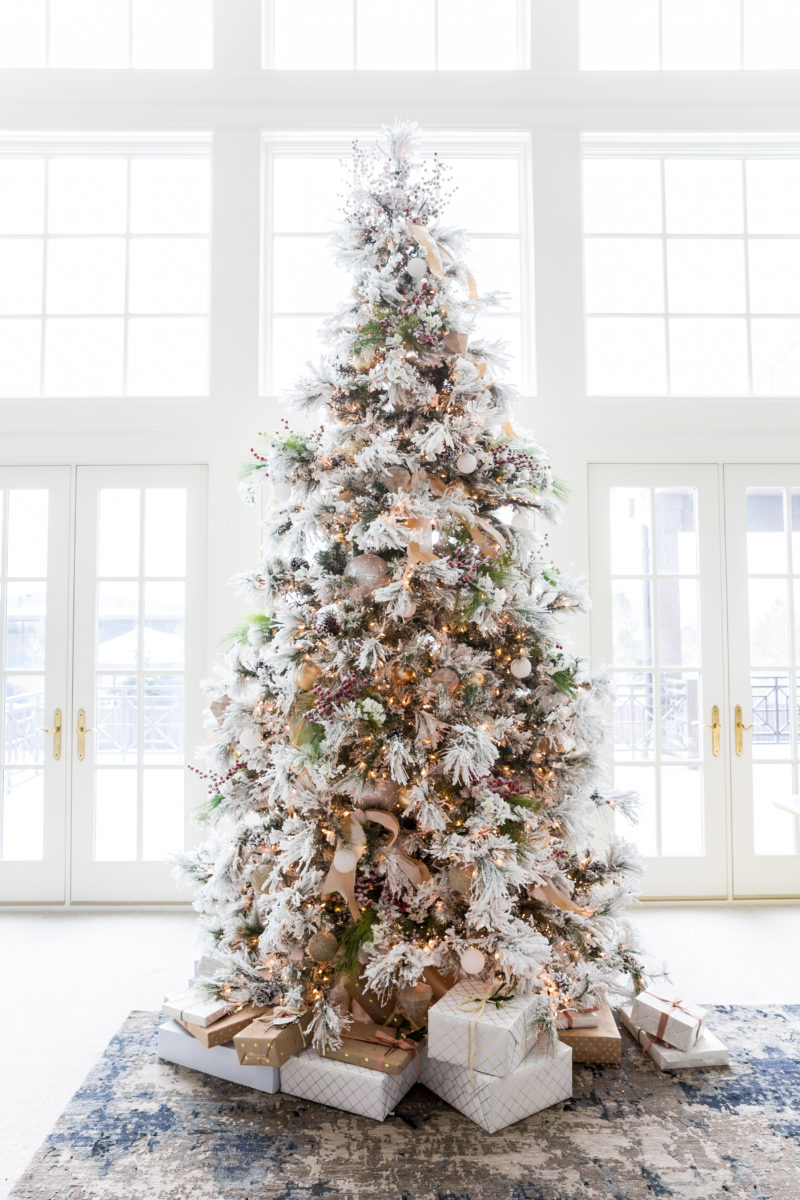 For a traditional Christmas, stick to a standard green, pine tree. Traditionally, your tree is decorated with colored lights, ribbons, and an assortment of ornaments. Don't mix too many colors that don't complement one another and choose glass ornaments over plastic. Add a red or gold ribbon to tie everything together.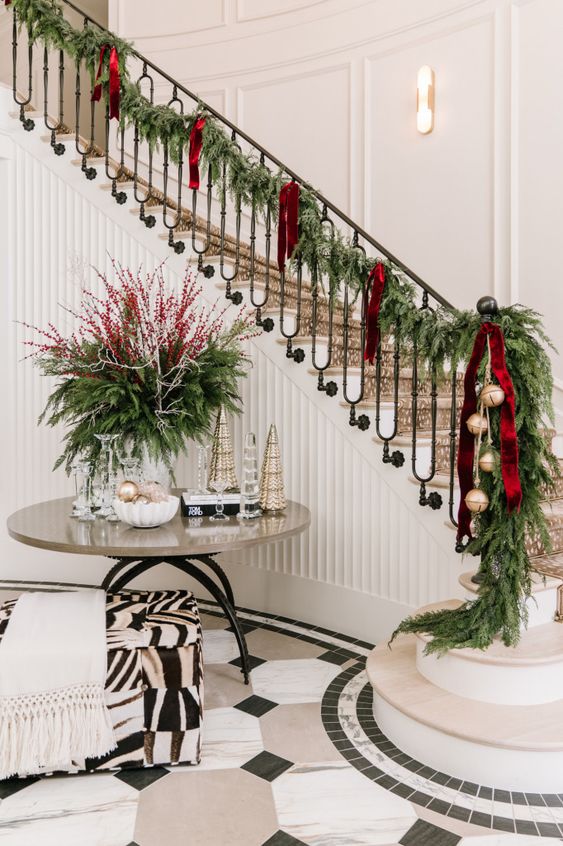 Whether you seek a traditional or minimal Christmas, it's important to maintain the same style throughout the home. If you opt for a more traditional Christmas stick with a classic red and green color scheme. Introduce poinsettias into your home, dress your staircase with garland, and red ribbons.
If you want to embellish the holiday spirit but don't want to go over the top with decorations, embrace minimalism. For a minimalist Christmas think of whites, metallics, and frosted garland. Keep decorations simple, yet intentional by selecting one or two statement pieces to display.
Whatever Christmas style you decide to choose, don't forget to have fun with it.
For Inspiration check out our Christmas Décor Pinterest and make sure to follow us on Instagram, Pinterest and Facebook ! Follow us @WeAreWoodgrain