Cool Tools: Saws For Every Type of Dad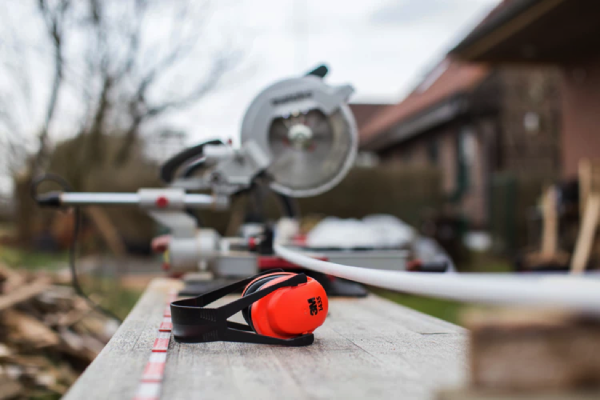 Old School Dad
If you still listen to music with a cassette player or like to watch VHS movies, you are qualified to be an old school dad. The ideal saw for this type of dad is a Stanley Clamping Miter Box with Saw, available at The Home Depot. This saw is designed to make precision cuts in wood and equipped with a slip-resistant grip as well as easy angle adjustment. Take note—the induction hardened teeth stay sharper than standard teeth.
Frugal Father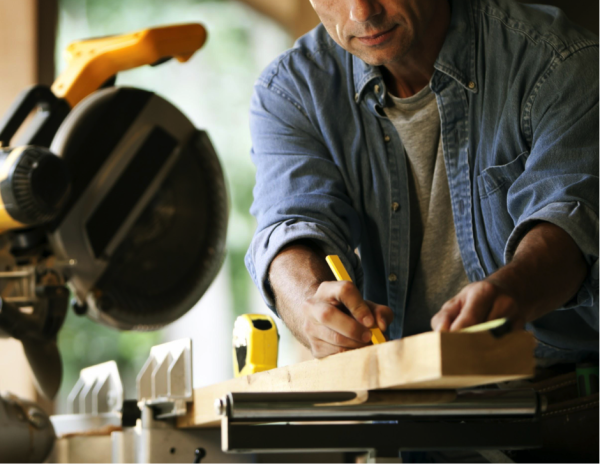 Would you like to do a little woodwork or remodeling around the house without spending a fortune? We recommend the Stanley Deluxe Miter Box with Saw—inexpensive but capable of providing top notch performance. This set, available at The Home Depot, contains a bandsaw that is ideal for making baseboard and trim corner cuts. The built-in saw stop is handy because it prevents cutting into the miter box.

Powerful Provider
Looking for a strong saw that will get the big jobs done? Check out one of our favorite choices—RIDGID 15 Amp 12" Dual Bevel Miter Saw with Laser, available at The Home Depot. This saw has a heavy-duty, 15 amp motor that powerfully slices through the most difficult cuts. The coolest feature on this saw is an adjustable laser guide that helps you accurately align the blade with your cut line. Plus, this mighty miter saw is internally powered—so no need to worry about batteries.
Flashy Daddy
Feast your eyes on the Cadillac of saws. If you want bragging rights as well as a saw that is fully equipped to tackle even the hardest tasks, we recommend the RIDGID 15 Amp 12" Corded Dual Bevel Sliding Miter Saw with 70 degree Miter Capacity, available at The Home Depot. The sliding miter fences provide support for wider material and quick adjustments to accommodate the most common angles. Add some more flash with the LED cut line indication and work light that improves visibility and precision when cutting.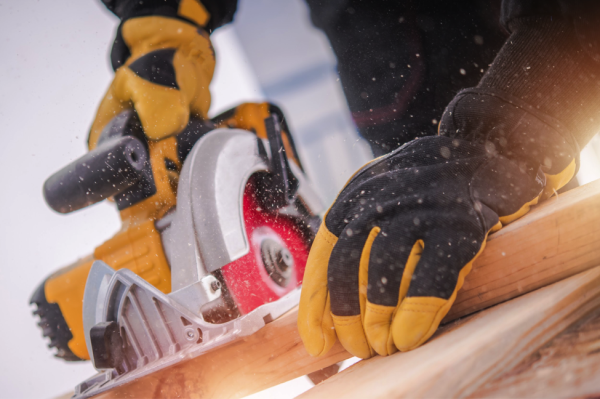 Dad On The Go
Got a project that calls for you to move around? We've got the perfect solution — Ryobi 18 Volt 7-¼" Compound Miter Saw Kit—available at The Home Depot. This cordless, battery-operated saw is compact and light as a feather. The lightweight design gives you the freedom to move around with ease. If you're interested in adding to your collection, Ryobi's long-lasting rechargeable battery is compatible with other Ryobi ONE 18-Volt battery power tools.
What are your favorite saws? Show us what you've got on Facebook and Instagram.