Convert an Old Door into a Rustic Photo Frame
Displaying your favorite photos doesn't have to be conventional. To add a rustic edge to your interior design, try reusing an old door in a high-traffic hallway. By simply re-purposing the door's original glass panels and attaching coat hooks, you can create both a fun and functional piece.
This reworked door not only acts as its own unique art installation, but also displays those images that are most meaningful to you and your family. Read more to see how this simple DIY project makes a big style impact: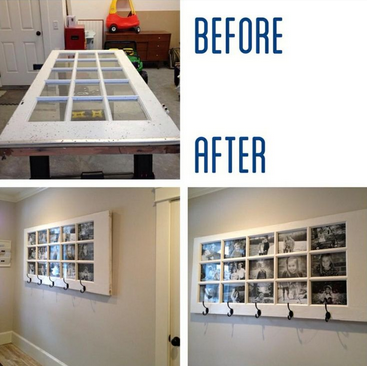 To see our full Woodgrain Doors product offering, check out our new website woodgraindoors.com.