Community Service Week with our Atlanta Distribution Center
Here at Woodgrain, one of our core values is servant leadership. We lead best by serving and understanding others. During the month of March, our Atlanta Distribution Center had a chance to live out our core values by serving our local community. Our employees had three options to help the community out at different locations.
New Hope Christian Church
Shorty Howell Park
Gwinnett County Animal Shelter
Each volunteer event was an opportunity to be of service, a new and rewarding experience for our employees, and most importantly to put others first!
The first volunteer group gathered at New Hope Christian Church. NHCC has the Oakland Community Garden that helps feed lower-income families and home-bound seniors in the community with fresh produce. In addition, there is a Children's Garden that encourages kids to plant their very own fruit or vegetables and to let them learn to grow and care for their plants. This specific garden allows anyone from the community to come and grab any fresh produce needed! The first task at hand was removing weeds from the Children's Garden. Next, our employees shoveled and transported a huge pile of fertilizer to the Oakland Community Garden and applied it to every raised garden bed. After that, they constructed a double-arch entryway for the Children's Garden. NHCC hopes to grow fruits and vegetables along the archways so that the community can walk under, grab some produce, and take a bite! Some of our employees were also deployed to arts and crafts and got to spray paint an old flower pot!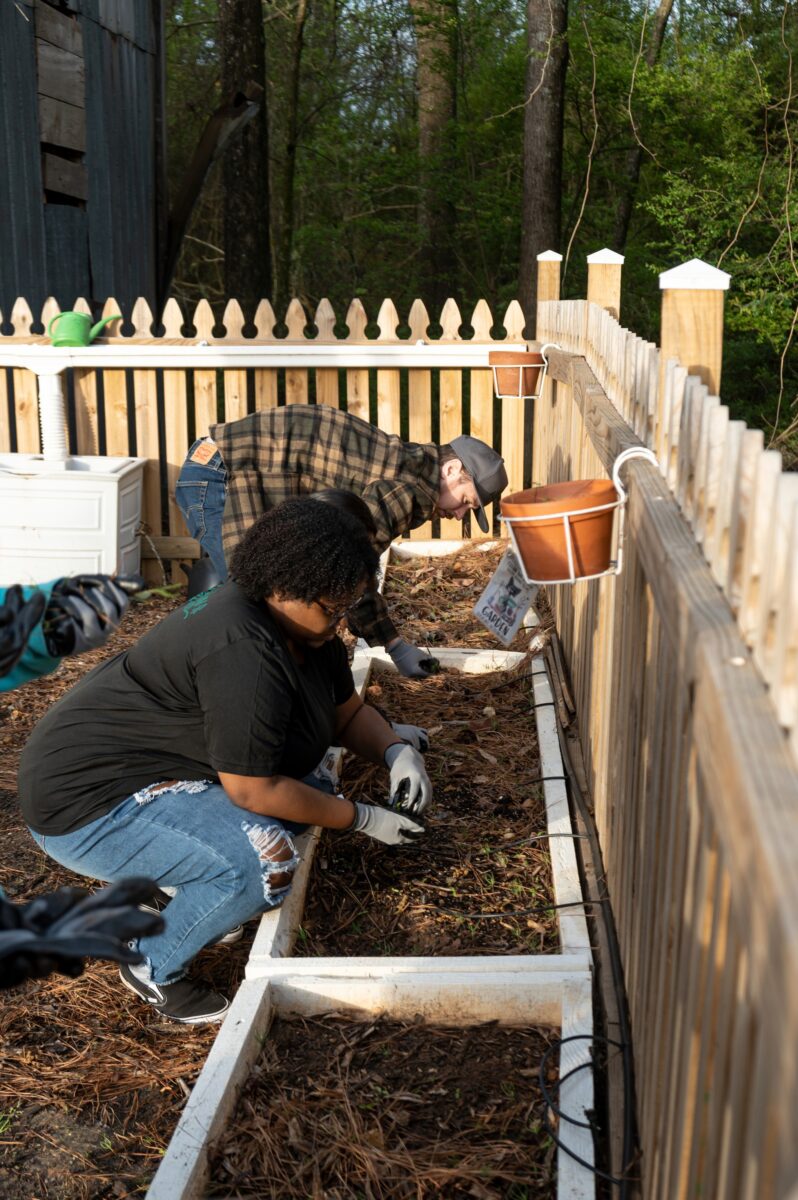 If you want to contribute to supporting this cause, click here! Reach out to Jennifer Genzy @ servicethroughgardening@gmail.com!
On Wednesday, we partnered with Gwinnett County Parks to beautify a local park in the community! Our employees started with an informative lesson, a safety chat, and a how-to tutorial for tool usage. The volunteers were able to help with the beautification of a retention pond at Shorty Howell Park by taking down invasive plants and blackberry brambles. In addition, they were able to comb through the grounds removing trash from the area. One of our employees, Mitchell, an Inside Sales Representative, found an old baseball and is making it a keepsake! One man's trash is another man's treasure!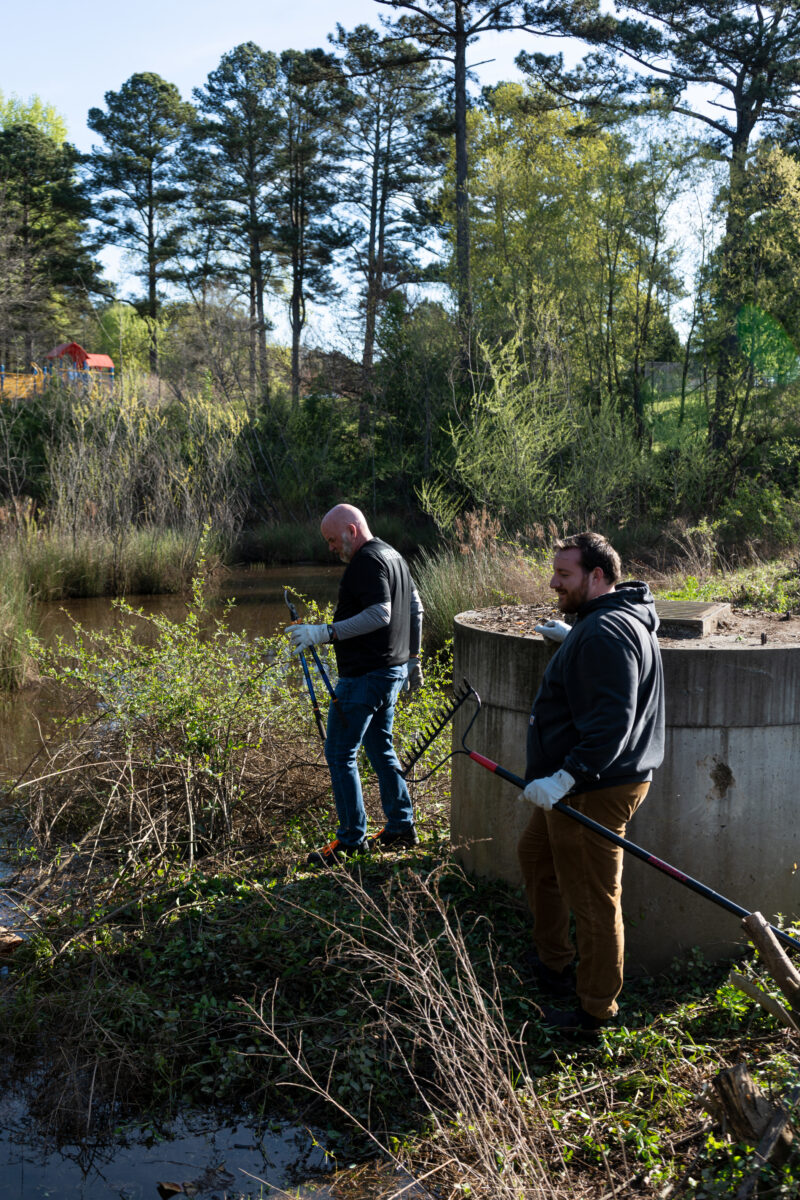 Want to join or start a local clean-up, click here! Contact Nishat Sial @ Nishat.Sial@gwinnettcounty.com for more information!
On Thursday, the last portion of Woodgrain employees set out to make a difference at the Gwinnett County Animal Shelter. We were able to assist the GCAS Staff in preparing the kennel to be open to the public. We helped the kennel workers take out the dogs for walks and social time. We also took them to the designated play area to work off their energy! The afternoon was filled with tennis balls, running, and lots of belly rubs! There was also one cat that Kyndal—our Distribution Inventory Planner—took a liking to, named Catti LaBelle. They played together for a while and shared lots of snuggles! While some entertained the dogs and cats, the others helped in other areas of need like cleaning dishes or washing and drying laundry!
Here are the amazing dogs we got to hang out with: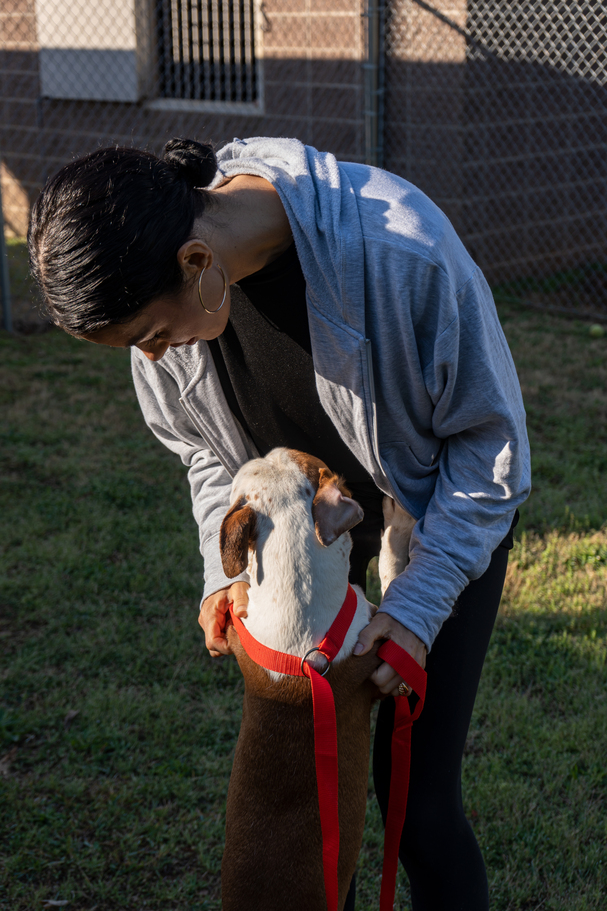 If are you looking for a furry family member or to foster click here! Contact Lisa Howell @ Lisa.Howell@gwinnettcounty.com for more information!
Thank you to all the Woodgrain employees who lent a helping hand!