Choosing a Front Door with Curb Appeal
Installation is simple enough that you can do it yourself. Before you get carried away hauling off your old door, consider the following tips when choosing a new front door.
Style Selection
Before looking through a catalog of doors, make an assessment of your house to determine its unique style. Is it a colonial? Mid-century modern? Rustic farmhouse? Understanding your home's character will help you narrow down the options and select a new door that fits. This helpful article on DIY Network breaks down some of the most popular styles on the market.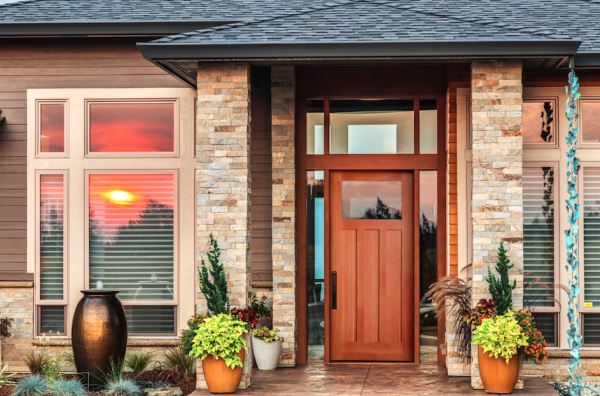 Know your Species
Regardless of your style, you will need to choose a wood species for your front door. Our wood species guide is a great resource to determine which types are ideal for the paint, stain or finish you're looking for.
A "Glass" Act
Decorative glass is a beautiful option that fits many door styles. However, if you're looking for maximum privacy, a full-glass front door may not fit your needs. Therefore, consider opaque, textured glass, a partial-glass door or sidelights. Similar to species, there are a wide variety of glass options. Check out our glass resource guide to see which glass option appeals to you.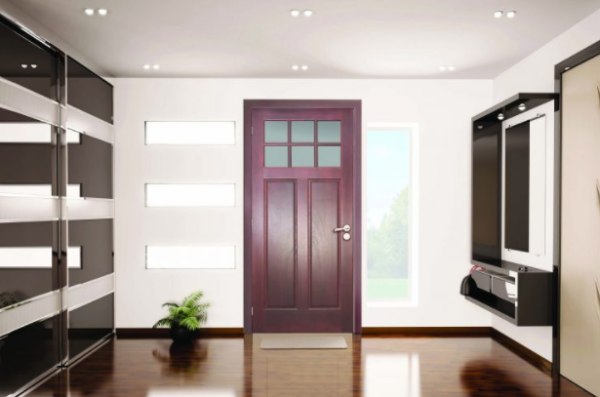 Don't Get Hung Up
If your door frame is intact, there is no need to change it. Just buy a slab door whose dimensions will hang on your existing hinges.
Want more ways to spruce up your front door? Check out our tips for summer door decor or browse our photo gallery for inspiration.