Atlanta Holiday Showhouse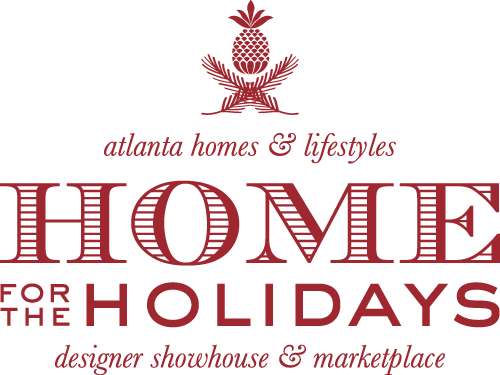 The 14th annual holiday showhouse hosted by Atlanta Homes & Lifestyle Magazine is finally open for the public to welcome the start of this year's holiday season! Home for the Holidays Designer Showhouse and Marketplace has been a long-standing tradition for the popular Atlanta magazine to bring together some of the city's most esteemed design talents. Woodgrain is proud to have had our doors chosen for display throughout the house among such respected talent.
Our specially crafted MDF Router Carved doors are on display throughout almost every room in the home. Woodgrain's Design Collection MDF Doors are made of medium density fiberboard (MDF) and include both 1 3/8" and 1 3/4" options available in panel, bifold, and fire rated doors. This special door collection offers infinite design options by combining cutting edge technology and old-fashioned craftsmanship. We use the highest quality raw materials to build doors that are as durable as they are beautiful. We also offer a variety of doors ranging from Barn doors to Dutch to Flat Panel doors and more. Find your dream door using our product finder or our dealer locator to find the nearest locations that offer the products and services you need.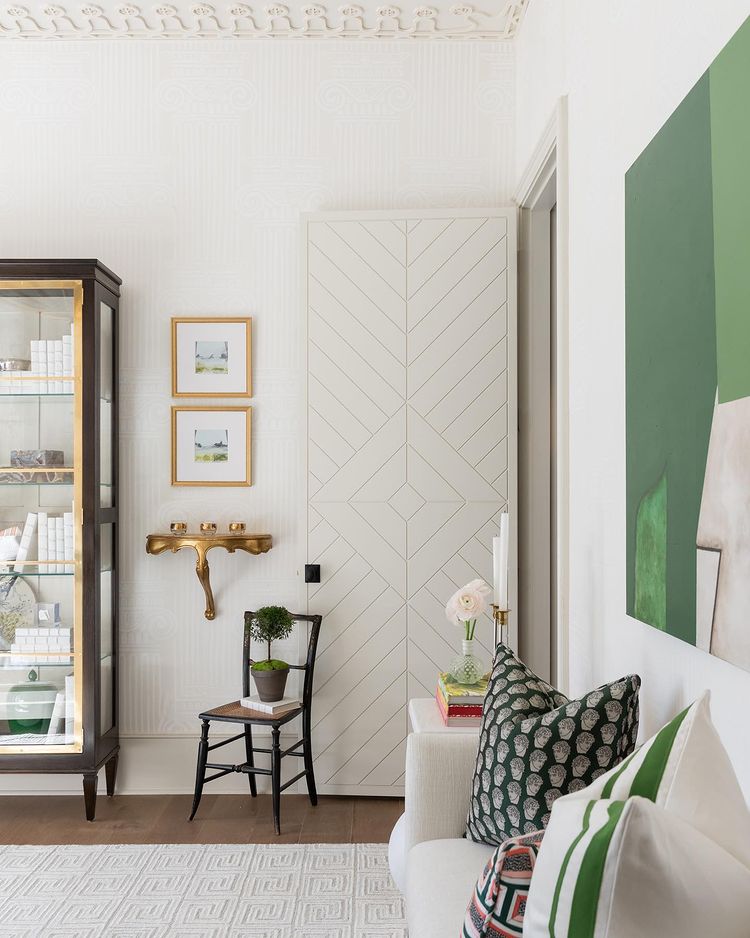 The custom home, located in the heart of Buckhead, is a collaboration between builder KBD Development & Construction and architect Harrison Design. This stunning three-level residence offers a contemporary take on an English estate modeled after English architect, Charles Francis Annesley. The home features five bedrooms, six full baths, and three half baths, as well as an outdoor entertaining area boasting a pool. Brought to life with oversized arches, huge glass windows, and timeless design details, it's no surprise this home is a must-visit during the holiday season.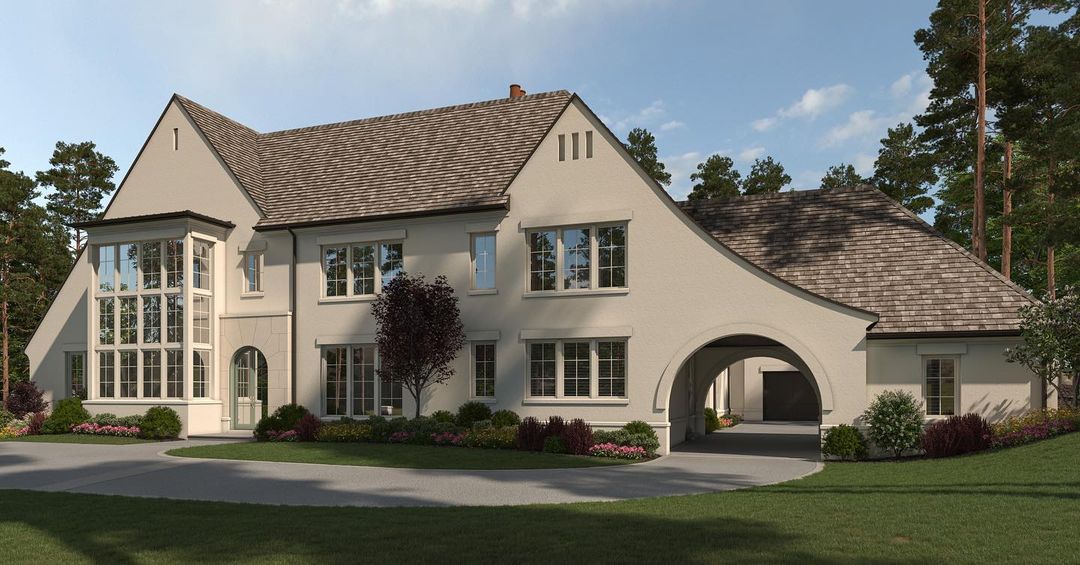 Decorated by more than 15 of the city's top interior designers and decked out for the holidays, there is no shortage of awe-inspiring details for guests to enjoy.
Designers:
Sande Beck – Primary Bathroom + Closet
Dan Belman + Randy Korando – Foyer + Hallway
Jessica Bradley – Library
Crystal Corder – Stair Halls + Upstairs Laundry Room
Christopher Collection – Bedroom + Bathroom 2
Lauren Davenport – Kitchen + Keeping room
Lauren Deloach – Dining Room
Tavia Forbes + Monet Masters – Flex Space + Hallway
Amber Guyton – Scullery + Pantry + Powder
Kati Hardwick – Master Closet
Chris Holt – Bedroom + Bathroom 3
Kerry Howard – Bedroom + Bathroom 3
Elizabeth Mckay – Game room
Patricia Mclean – Primary Bedroom
Evan Millard – Bedroom + Bathroom 4
Grayson Pratt – Loggia + Pool Deck
Trudy Stump, Wren Caples + Heather Parker – In-law Suite
Janie Wilburn – Living Room
Upon entering the home, guests are greeted by an open foyer with a floating staircase leading to the second floor and the dining room situated off to the right side. On the main floor, guests can enjoy the free-flowing open concept of the house by easily seaming their way from the living room area to the grand open kitchen and into the outside entertaining area. Other amenities in the house include an elevator for the utmost access, a mudroom, and a two-car garage.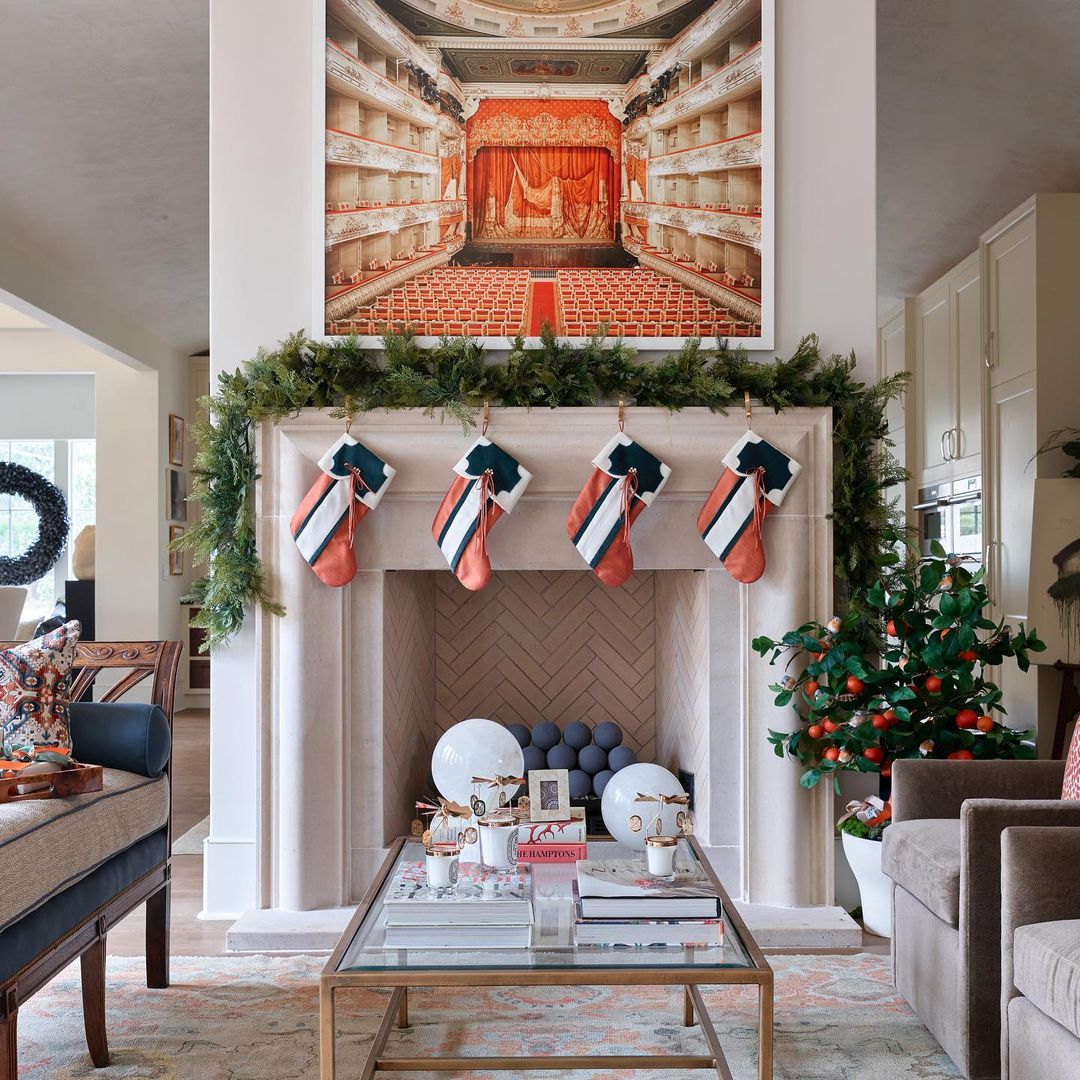 This Atlanta tradition will benefit Children's Healthcare of Atlanta. Children's Healthcare of Atlanta is the only freestanding pediatric healthcare system in Georgia and one of the largest pediatric clinical care providers in the country. Children's provides more than 60 pediatric specialties and programs, top healthcare professionals, and leading research and technology to make kids healthier and better every day. With top-tier care, it's no surprise Children's consistently ranks among the top Children's hospitals by the U.S News & World Report. Children's Healthcare of Atlanta greatly impacts the lives of kids in Georgia and continues to provide exceptional care thanks to the generous support of the community.
The home is open to the public from Thursday, November 17th till Sunday, December 11th. Make sure to grab your tickets and celebrate the holidays at this stunning new showhouse!
Make sure to follow us on Instagram, Pinterest and Facebook ! Follow us @WeAreWoodgrain