Atlanta Holiday Showhouse

The Atlanta Homes & Lifestyle Magazine's Home for the Holiday Designer Showhouse & Marketplace returns for the 15th year and is a great way to get into the holiday spirit. Atlanta Homes & Lifetsyle Magazine invites the public to its holiday showhouse, a favorite tradition benefiting Children's Healthcare of Atlanta, from November 16th to December 10th to experience the joy of the season. Be captivated by the creativity and imagination of the city's most talented interior designers as they infuse their unique styles into the home. Woodgrain is honored to have been chosen for the second year in a row to display our interior doors alongside the exceptional talent showcased in this year's lineup, inspiring innovation and creativity throughout the home.
Our specially crafted MDF Router Craved doors are on display throughout almost every room in the home. Woodgrain's Design Collection MDF doors are made of medium-density fiberboard (MDF) and include both 1 3/8″ and 1 3/4″ options available in panel, bifold, and fire-rated doors. Our Design Collection MDF doors are equipped with a range of benefits that make them an ideal choice for a variety of applications. Its smooth surface ensures excellent paint adhesion, while its resistance to shrinkage, expansion, or warping ensures durability and longevity. Additionally, the SureEdge design provides superior screw-holding capacity, further enhancing its structural integrity. Our environmentally-friendly doors offer unlimited design options which include most graphics and text. Find your dream door using our product finder or our dealer locator to find the nearest locations that offer the products and services you need. Our 5272-style door was one of the most striking pieces in last year's 14th annual Home for the Holiday Designer Showhouse and Marketplace. Which stunning Woodgrain interior door design has been chosen to be a showstopper again? Guess you will just have to see for yourself during its opening this holiday season!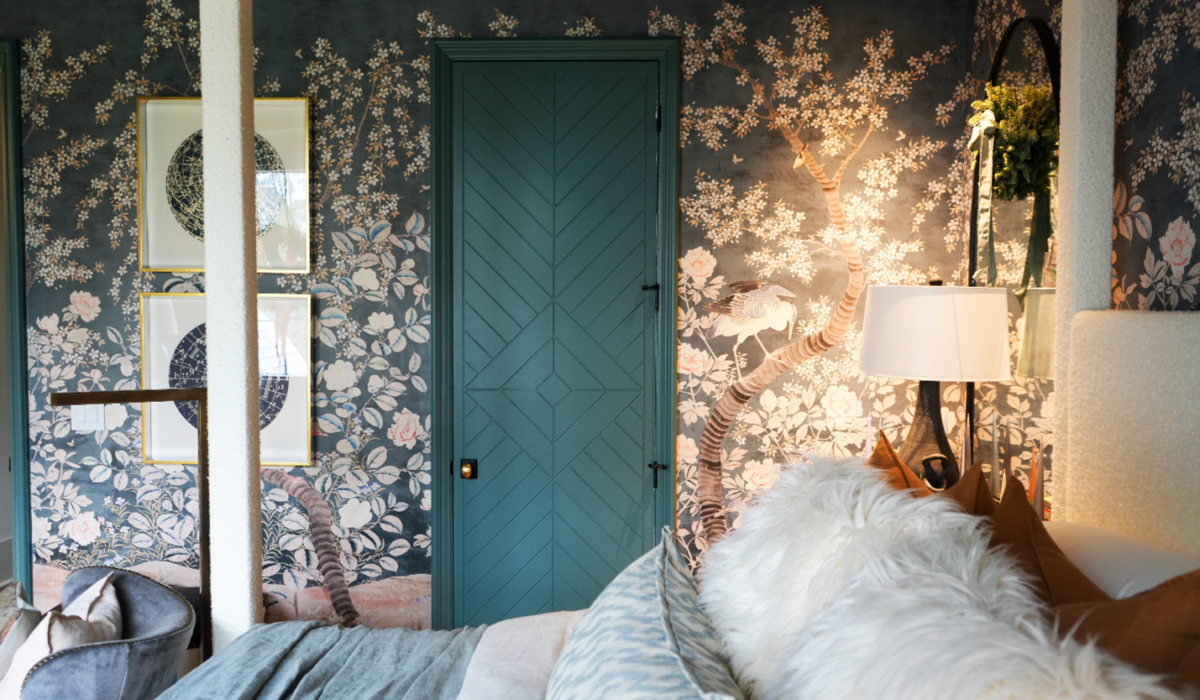 The new 12,500-square-foot custom home will be built on 1.3 acres of land near Chastain Park, featuring a breathtaking California-contemporary design. Castro Design Group has collaborated with the Pradera Group, Floralis, and Kit Castaldo Design to create a sophisticated soft modern home, well-suited for daily living and entertaining. The house features airy spaces, perfect for intimate cocktail parties and large gatherings throughout the year. This marks Castro Design Group's first Atlanta Homes & Lifestyles showhouse, showcasing their expertise in creating elegant and functional spaces. Upon arrival, guests will be greeted with a covered stucco entryway that provides a distinctive twist on the traditional front porch, leading to an oversized steel pivot door which matches the entry's scale to reveal the stairwell and grand family room that is sure to take your breath away. Do not miss out on this enchanting event that will leave you with memories that will last a lifetime.
The showhouse will feature several of Southeast's top interior designers and will be assigned a room to show off their unique and talented style that will surely feel cozy and bright.
Kim Regas – Foyer, Stair Hall & Powder Room
Brittany Cason Johnston – Dining Room
Justin Q. Williams – Study
Barbara Westbrook – Family Room
Kit Castaldo – Kitchen, Breakfast Room, Scullery, Butler's Pantry, Vestibule & Interior Specifications
Erika Hollinshead Ward – Mudroom, Pool Bath & Laundry Room
Chris Holt – Primary Bedroom, Bathroom & Hallway
Bailey Ward – Primary His-&-Hers Closets
Jessica Bradley – Guest Bedroom Suite
Anna-Louise Wolfe McMullin with Universal Furniture – Porch & Outdoor Living Spaces
Christy Dillard Kratzer – Sitting Room & Adjacent Hallway
Shane Evans & Deena Levine – Bedroom & Bathroom #2
Lorraine Enwright – Bedroom & Bathroom #3
Kristan Moore – Bedroom & Bathroom #4
Michele Gratch – Bedroom & Bathroom #5
Eryn Houck – Upstairs Laundry & Facing Hallway
Whitney Durham – Library & Stair Hall
Emily Mason & Ashley Potts – Lounge & Wine Room
Valerie Garrett with Milieu – Game Room, Public Powder & Hallway
Kristin Wadsworth – Golf Lounge
Vonda Dickerson & Karen Larkin – Hospitality Lounge
Dan Belman & Randy Korando – Exterior Holiday Decor & Pop-up Shop
This Atlanta tradition is benefitting Children's Healthcare of Atlanta. Children's Healthcare of Atlanta is a highly respected pediatric healthcare system in Georgia, offering over 60 specialties and programs staffed by top-tier healthcare professionals. It consistently ranks among the top Children's hospitals in the US News & World Report. The hospital's success is due to the generous community support, and it's a shining example of exceptional care achieved through the integration of healthcare professionals, technology, and research.
The home is open to the public from Thursday, November 16th till Sunday, December 10th. Take advantage of this wonderful tradition by purchasing your tickets for this breathtaking showhouse during this holiday season!
Parking will be at 4371 Powers Ferry Road, Atlanta Ga 30327.
No parking is allowed on-site; door-to-door shuttle services are available from Chastain Horse Park.
Make sure to follow us onInstagram, Pinterest and Facebook ! Follow us @WeAreWoodgrain