5 Tips to Master Black Interior Design
Black is officially replacing gray as the go-to color for modern design. Like gray, black is a neutral color that never goes out of style, but black brings a boldness that will keep your space from looking washed-out. Perfect for those who stray away from vibrant colors, black interiors have a balance of simplicity and drama that will give your home a sophisticated edge. Black can be easily added anywhere, but like all design trends, there are a few things you should keep in mind to get the best look possible in your home.
Here are five tips to master black interior design.
Go with black for almost all of your furniture.
This sounds pretty obvious, but what makes black interiors look chic and minimalist is the commitment to one color scheme. While sprinkling in multiple colors is good for other design styles, the aesthetic of black interiors will suffer if a majority of your furniture isn't black. That being said, key focal points of your room should definitely be black, such as the bed in your bedroom, or the couch in your living room. If you want some variation in color, neutrals such as white and light wood pieces will contrast nicely with black decor. Also, adding green, leafy plants is a great way to break up those neutrals and add a pop of color.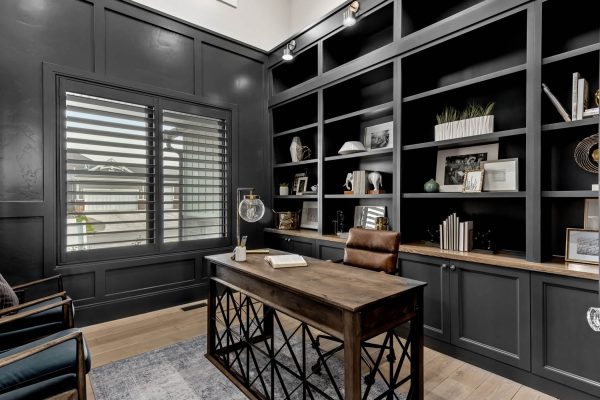 Bring in sleek textures.
Modern black interiors are all about looking sleek and sophisticated, and many of the elements you choose should match that aesthetic. Try adding black metal elements in the form of light fixtures and chairs for a sleek and somewhat industrial look. For your bedding, lean away from quilted duvet sets and instead choose sets with a smooth and even texture. However, try to stay away from making everything sleek and smooth; incorporating different textures here and there will add interest to your space.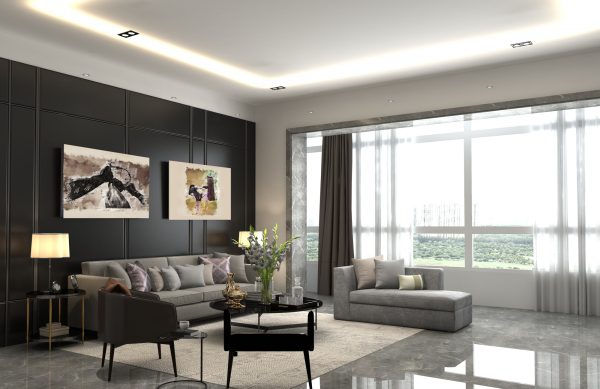 Similarly, choose smooth flooring.
For your floors, we recommend going with polished concrete or smooth floor tiles. With these options, you don't have to go with black; in fact, white and grays are better as they'll balance out the black decor in your room. Grays will lean you more towards an industrial-style look, but if you're not into that, white or light wood floors are also great options that will give you more modern contemporary vibes.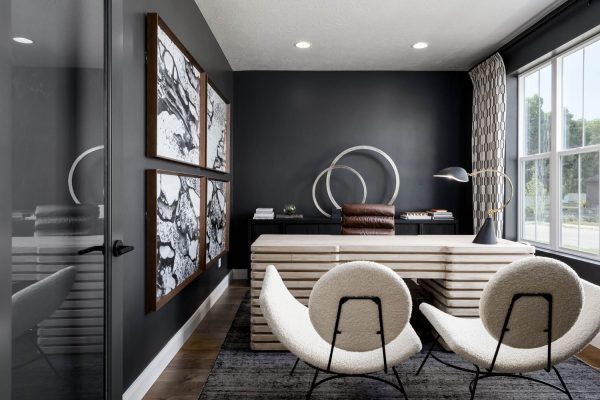 Make sure you have enough natural light.
Unlike other colors, black can make rooms look small and cramped. To avoid this, bring in as much natural light as possible. Choose sheer (or no) curtains for your windows, and consider installing glass panel doors to optimize the amount of light you're bringing into your space.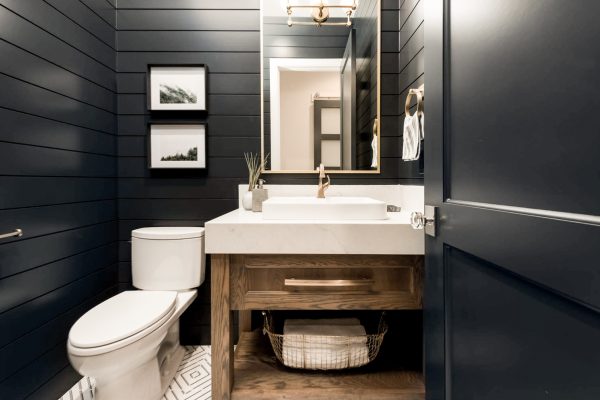 Paint your walls and doors black.
Black walls and doors can be intimidating to commit to, but they'll pair beautifully with your other black pieces. They'll also make your space look so much more classy and expensive. The boldness of black walls and doors will keep your space from looking plain while adding a sense of completeness.
What do you think of the black interior design trend? Is this a style you'd like to incorporate into your home?
Check out our Black Home Inspiration Pinterest board for more black interior design ideas and tag us in your pictures on Instagram, Pinterest and Facebook!