2019 Pattern Trends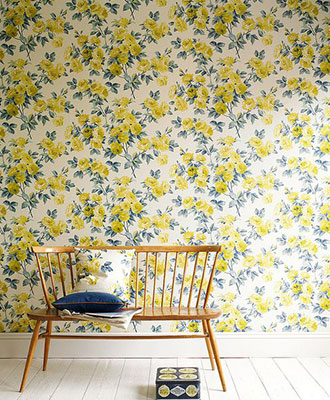 The start of the year is always a time to think about changes. Not only changes for ourselves, but also for changes within our homes. Staying up with the trends is a foolproof way to keep your home up-to-date with what is most popular and appealing as well as giving it a modern and incredibly polished look.
Throughout 2018 and into 2019, two types of styles for walls have started to become very popular: accented walls and wallpaper.
Accented walls are also known as statement walls. It is just one wall that is different than the rest that makes it the focal point of the room. It is a great way for individuals to really draw attention to their own unique design and add a "Wow!" factor to the room.
Believe it or not, wallpaper is actually really popular right now. With improvements in design and use, wallpaper is now easy to put up and easy to remove. You can now switch up your style easily and affordably while keeping your home special and unique.
The trending pattern in 2019 for accented walls is geometric and the trending pattern in 2019 for wallpaper is floral. The following are the reasons why they are trending and how to use them.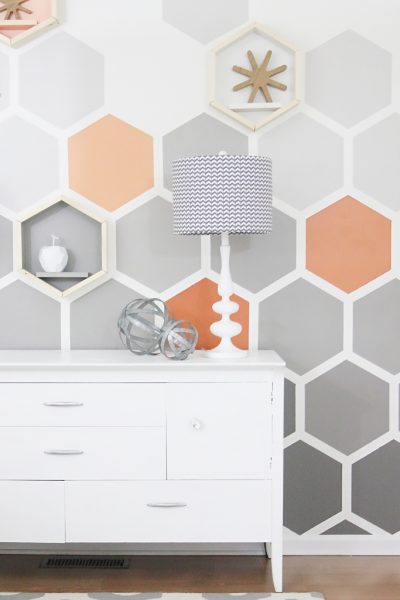 Geometric
The geometric pattern trend was very popular in the 70's. And now it is making its grand return in 2019 with a modern twist added. The psychology behind geometric patterns is said to create a sense of order, preciseness, and logic. This can be engaging, but also boring. With a 2019 modern twist however, there are different colors and breaks added to the pattern which give it the added excitement it needs. It is the main focus point when walking into a room and helps to create the relaxing, but engaging atmosphere in the room.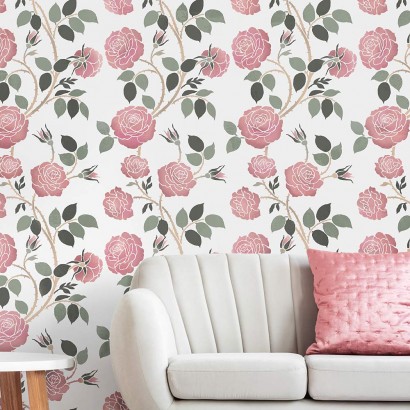 Floral
It has been proven in numerous studies over time that flowers have an immediate impact on happiness. When looking at flowers, do you feel happier? You most likely said yes, and that is why floral patterns have been popular since 1950. A floral wall pattern acts almost the same as real flowers. It is able to create an atmosphere of happiness and gratitude. This is a great way to help combat depression and anxiety as well as other mental health conditions. With a modern twist, it's no surprise that floral patterns are trending in 2019.
What do you think of the patterns trending for 2019? Tag us on Facebook or let us know down below! Have you used these patterns in the past or currently use them? We would love to see how you have used them to beautify your home; tag us in your pictures on Instagram or Pinterest!