2019 Interior Design Trends
Interior design trends encompass everything from the accessories used in a room, to the furniture, to the colors of everything. While design styles like modern and contemporary are broader, these trends are more personal and unique. You can truly make your home special and one-of-a-kind.
We at Woodgrain want to make sure that you are up to date on what is most popular as well as introducing new ideas for you to try. The following are the trending interior design trends for 2019.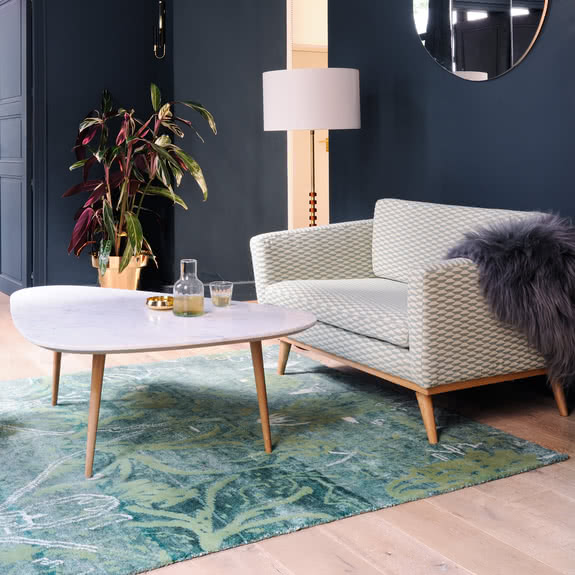 Mixture of Elements
Mixture of elements, also known as mix and match, is a trend that is perfect for free spirits and individualists. By mixing and matching different interior design styles, colors, furniture, etc., you can come up with a design that looks great and is unique to you. Your house is your playground. Experiment and see what imaginative creation you will come up with.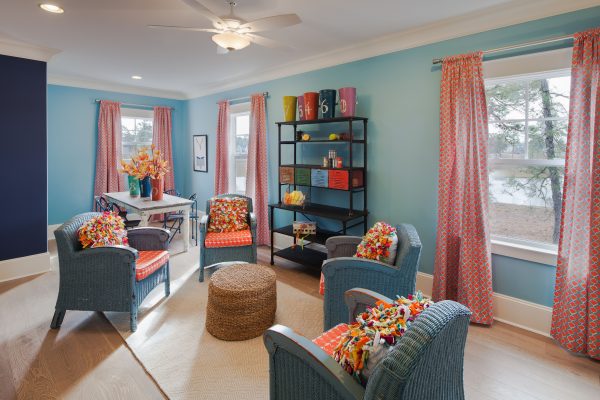 Use of Color
Use of color relates to mixture of elements in the color aspect. Instead of using one color scheme, the use of color trend says to use different bold colors to make a room stand out. An example is a Blue Navy wall with a Emerald Green couch and a Snow White Rug. Goodbye to the boring colors like grey and hello to the bright colors that are sure to enliven any room and house.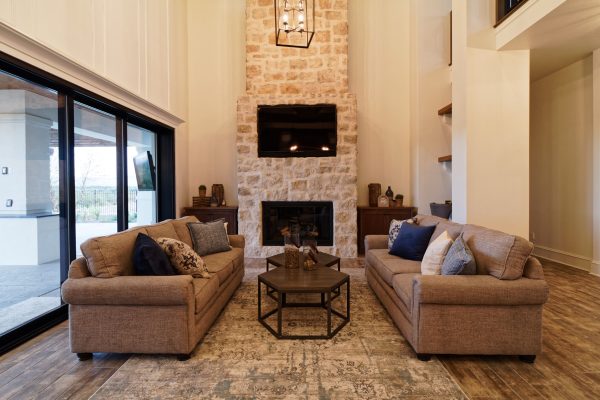 Fireplaces
Indoor and outdoor fireplaces are sure to be hot in 2019, as well as trending. Fireplaces, for most, have a relaxing, even mesmerizing, effect. They are also cozy and the crackling of the wood burning is comforting as well. Brick and stone fireplaces are the most popular. Brick is usually used in traditional and colonial style houses while stone is used in log and rustic style homes.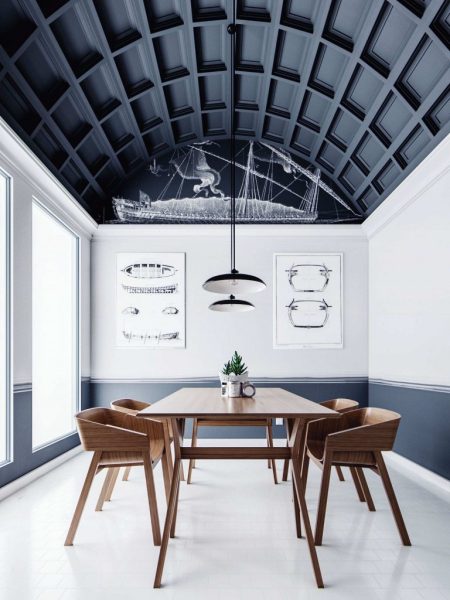 Statement Ceilings
When we think about decorating a room, we usually don't think about the ceiling. That is no longer the case with statement ceilings though. This trend gives style and design to that fifth wall. Using a statement ceiling will make any room feel new, unique, and memorable. So if you are looking to change up the style in any room, try making a unique statement ceiling.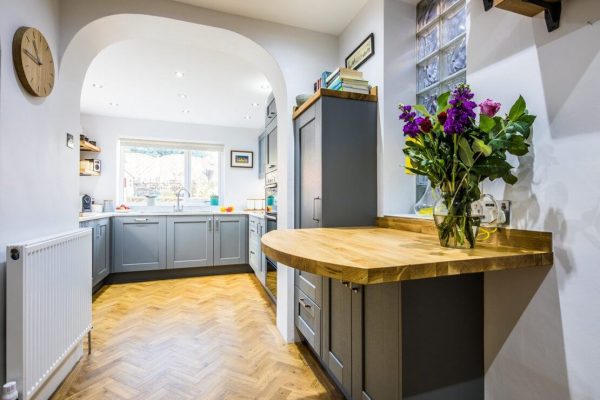 Sustainable Accents
Sustainable accents are accents that are eco-friendly. These accents are made from sources such as environmentally-friendly materials and recycled goods. This is a large trend in 2019 as more and more people are looking to become more eco-friendly. Sustainable accents are the perfect way to blend the look you are wanting with a material that is sure to help keep the environment safe.
Exposed Beams
The design of exposed beams has become more and more popular and is now trending in 2019. Exposed beams still give your house the structural strength it needs, but also imparts a rustic, traditional charm. This can be used with a variety of interior design styles, not just rustic or traditional. With so many ways to use exposed beams, you are sure to find the right style for your needs.
What do you think of these interior design trends for 2019? Tag us on Facebook or let us know down below! We would also love to see how you have used or plan to use these interior design trends to beautify your home; tag us in your pictures on Instagram or Pinterest!