2019 Color Trends
The Color of the Year for 2019 is… (drumroll please)… Living Coral!!!

As described by PANTONE, "Living Coral is a nurturing color that appears in our natural surroundings and at the same time, displays a lively presence within social media." Due to the nature of this color, it "mesmerizes the eye and mind."
Living Coral may be the color of the year, but it isn't the only color in the trends for 2019. There are plenty of other color trends to help beautify your house for 2019. The following are the color trends for 2019, according to Behr.
Monochromatic
Monochromatic colors are a great way to attract attention and create focus in any room. Monochromatic colors have been seen in the past as boring and dull. This is not the case for 2019 however. With the right set-up, monochromatic colors can add that final touch to your room that creates unity and harmony.

Blueprint Watery



 
Antigua



 
Dark Navy


 
Blue Metal Earth Tones
Earth tone colors are perfect for creating a warm, nature-friendly atmosphere. It is recommended to use earth tones in rooms/areas that are frequented a lot. This helps to make the room inviting and welcoming to those who enter in. Since earth tones are reminiscent of Mother Nature, it will always feel natural and be in style.
 
Elephant Skin



 
Mars Red



 
Kindling


Pastels
Pastel colors are usually known as being very calm and soothing. These colors can be the perfect way to help balance out a very bright, loud colors room. They can also be used to help furniture and other decorations stand out more. Due to their calm tones, pastels are also very useful in children's rooms; creating a safe and comfortable environment.
 
Cotton Grey



 
Standing Ovation



 
Sand Dance


Jewel Tones
Jewel tone colors are all about being very bold colors that immediately grab anybody's attention. There are two effective ways to help you use jewel tones properly. The first is to pair them with other bold colors. This helps to create a strong sense of contrast. The second way is to use neutrals to soften the colors and make it less overwhelming to the eye.
 
Ecological



 
Amber Autumn



 
Raisin In The Sun



 
Vine Leaf

Gray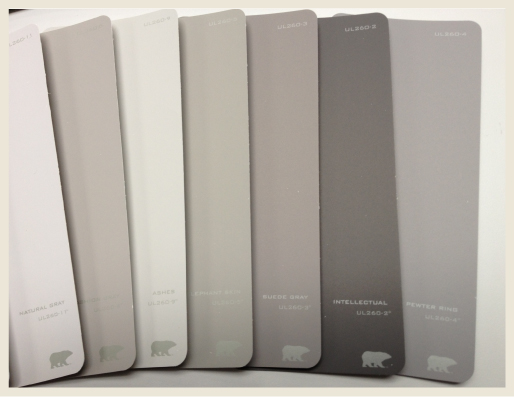 Gray tone colors have been popular in the past and even though they are currently trending down, they are still popular. What keeps it so popular is how great it is as a neutral color. It can mix and match with a variety of colors and styles. While it may not be as popular as Living Coral or 2019's other popular colors, it still holds value and popularity for 2019. 
To see how these colors or any other colors will look in any room of your house, check out ColorSmart by BEHR® Preview Rooms to customize your own look! 
What do you think of this year's color trends? Tag us on Facebook or let us know down below! We would also love to see how you have used or plan to use the color trends to beautify your home. Tag us in your pictures on Instagram or Pinterest!